Affectionately known as "The Singing Taxi Driver" and Concert performer who covers many genres from Easy Listening, Folk and even Classical, Darragh McGann connects deeply with his audience, possibly because of his own honesty and humanity, even to the point of vulnerability, which soon becomes very obvious.
Then, when he deploys his surround-sound voice, he delivers an authority and majesty to these songs that you can really only appreciate in live performance.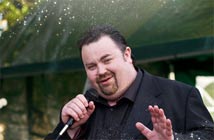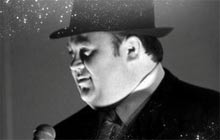 About Darragh
Darragh McGann hails from Cobh, Co. Cork, Ireland and has been singing for many years both in Cobh and the East Cork area. In 1995, Darragh got his first real break when he was hired to be Stand-In and Double for the late Marlon Brando during the filming of the comedy movie "Divine Rapture".
While the movie itself was never completed due to financial difficulties, Darragh received great advice from "The Godfather" himself. While singing one evening on the set of the movie in Ballycotton, Co. Cork, Marlon Brando suggested to Darragh that he should consider recording some music and taking a chance.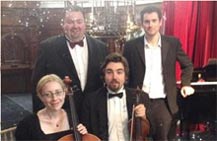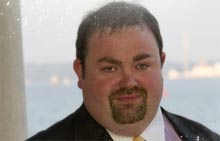 Influenced by various great singers such as Russell Watson, John Denver, Ronan Tynan, and Josh Groban, Darragh puts together a performance that demonstrates his unique vocal range covering songs from Contempory, Irish and Classical Genres.
Whether it is performing to packed venues in Ireland and abroad to recording some of his favourite songs for your enjoyment, we hope you will enjoy the experience of Ireland's Newest Singing Sensation, Darragh McGann.
Weddings
Darragh McGann has been in huge demand to perform at Wedding Ceremonies, Civil Partnerships, Drinks Receptions, Corporate Functions and many other events. His abiliy to easily communicate with people and to understand what they desire to make their event special, has won him many fans and bookings.