Ciaran Byrne Guitarist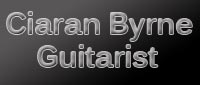 Ciaran is a professional Dublin based contemporary guitarist with almost 20 years history of playing both solo and ensemble music, in various styles.
Having had extensive experience writing, arranging and performing music for both the stage and studio environments, he is currently performing solo instrumental guitar arrangements for wedding ceremonies/receptions and corporate events. (He can also perform with a female singer upon request).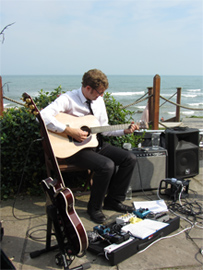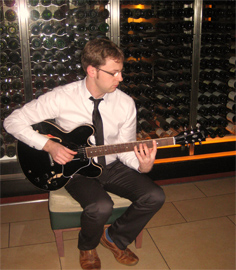 He adds his own unique blend of melodic, atmospheric guitar soundscapes to any musical style, including indie rock, classical/soundtrack, jazz, contemporary pop, folk/country and literally anything in between, even music which may not be traditionally played on guitar.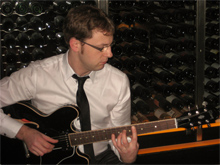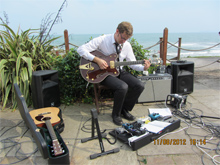 His musical versatility allows him to adapt his style as required and he also uses a variety of guitars (both acoustic and hollow body electric) to achieve different sounds and moods, all to suit the personal needs of customers, who he works closely with to ensure they are fully satisfied with the music selected.
Ciaran aims to provide a soundtrack to your ceremony that will stand out and possess an intensity and originality that will make it ultimately very unique and memorable.