Uilleann Pipes, Flutes & Whistles for your Wedding Ceremony
The hauntingly romantic Irish pipes guarantee to be a stunning addition to your wedding. Long after the flowers are gone and the last piece of cake has been posted overseas, one of the most cherished memories may just be the sound of the Uilleann pipes.


This video was shot and edited by Niall from Complete Weddings Videographers. It was shot in beautiful Longford Cathedral which sadly burned down shortly after we made the video.
While many people have heard pipes before, they are always moved by this gentle giant of an instrument. It fills your senses and is fascinating to watch; the tone is deep & complex with wonderful high harmonics, the low earthy growl of the three drones providing a primeval bed over which the chanter melody & regulator chords soar.
The sound of the pipes, interspersed with pieces on the flute and whistle, beautifully ties together the different sections of your wedding ceremony.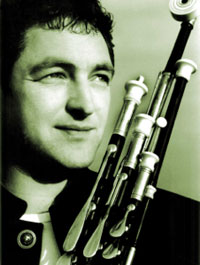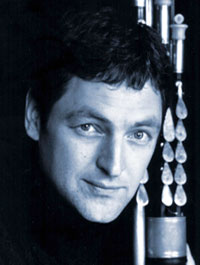 Testimonials
"I presided at the wedding of my nephew in July, 2012 in County Mayo. Ronan provided the music and it was perfect for the setting in a small, country church. He offered several terrific suggestions and was great to work with. I would highly recommend him to anyone planning a wedding or other event. Aside from his professionalism, Ronan is a delight to work with and real pleasure to know."
Submitted by Neal Novak on Wednesday 19 December 2012
Dear Ronan,
Roger and I want to thank you so much for your incredible contribution to our wedding day. The music you played filled everyone's hearts with joy! It was simply beautiful and made the wedding ceremony as perfect as it could possibly be. The love and respect you have for your instruments and the music itself is plain for all to see.
Thank you also for being so helpful in the lead up to the wedding and coming up with the perfect pieces for each aspect of the ceremony. I will never forget the lovely smile and wink you gave me after I reached the top of the aisle! It put me so much at my ease and I could finally relax after the whole lead-up to the wedding and could enjoy the ceremony and your music. My only regret is not being able to chat to you as much as I would have liked after!
Ronan, thank you so much. You have been an absolute pleasure from start to finish.
Warmest regards,
Submitted by Ruth and Roger on Monday 3 September 2012