Amazing Cakes

Welcome to Amazing Cakes
Beverley and Brendan Murphy are a small family run business with over 40 years experience in the food industry. We work from our Hassap monitored Bakery & showroom in Bray approx 2 minutes from Bray north exit on N11/M50. This location makes is very easy for our customers to call for consultations or to pick up their special cake whether it be wedding, anniversary, christening, birthdays or corporate cake.
Beverley who is widely recognised as one of the
top cake designers in Ireland
with her flair for colour and design will work closely with the bride and groom to make their cake the centrepiece of the day and ensure a cake to be remembered forever.
Beverley has worked in many well-known establishments in the country. She began to bake at a very early age and found a great love for her craft. Beverley also demonstrates the art of cake decoration using Patchwork Cutters in schools and workshops around the country.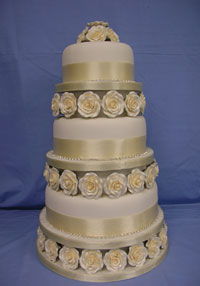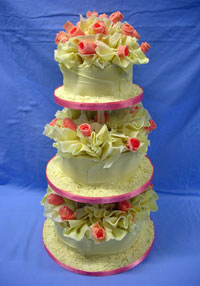 Wedding Cakes
Birthday Cakes
Novelty Cakes
Corporate Cakes
Also available:
We also create cakes for other special occasions including birthdays, anniversaries, corporate functions and many photo and caricature cakes which are completely edible.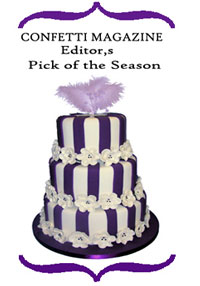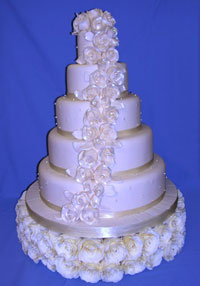 Join us on Facebook.
Beverley is a fully qualified pastry chef, City & Guilds, of London trained, 706/1 7062 with distinction. She has received many awards over the years and is a member of the
Dublin Sugar Craft Guild.
Beverley takes a great pride in her finished product. She dedicates great time to detail from the delicate wired flowers to the smallest bouquet held by a hand made bride and groom of the finest sugar craft. Beverley is very aware of the importance of nut and other food allergies and pays special attention in this field. Beverley uses all natural fresh ingredients and the finest liquors and spirits to mature her fruit cakes and flavour all other cakes where desired.
As her clients say when they see their cake "that's AMAZING!"