Cakes and Co. is based at Jane Cottage, Newtownpark Avenue, Blackrock, Co. Dublin, (Tel: 01 283 6544) and is one of the leading designers and developers of innovative and unusual cakes tailored to suit any occasion or celebration.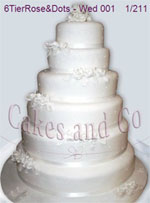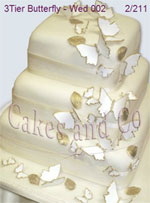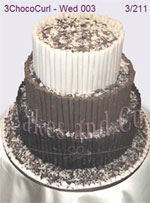 We at Cakes and Co. are passionately committed to working with you to design the cake of your dreams for wedding, anniversary celebrations and for corporate events such as company birthdays, sales success, retirements, product launches and many more. Some of our clients include RTE, Davy Stockbrokers, William Fry Solicitors, ESAT Digifone, Jury's Hotel, Prior Communications, Slattery PR, Bank of Ireland and Ardmore Studios.
Our cakes are available in the following flavours: Chocolate Biscuit Cake, Carrot Cake, Chocolate Madeira, Coffee Madeira, Madeira and Traditional Fruit Cake; gluten free cakes are available to order. At Cakes and Co. we use only traditional fresh ingredients in our creations. We are happy to create for you various theme designs, personalised caricatures, logos created in sugar icing and edible decorations.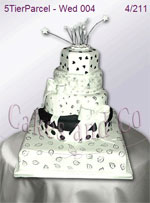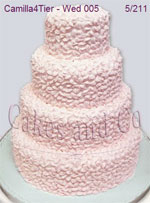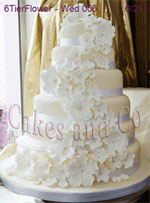 We also have ready-iced fruit cakes available for you, should you wish to decorate your own cake. We only require 2 weeks notice for these. If you prefer to make your own fruit cake, we will gladly take your requirements and decorate the cake. We have a large selection of designer cakes on display at all times. Or you can make your own cake and we will gladly ice, decorate and present it to your own requirements. We will be pleased to assist with your enquires and quote for your particular requirement.
If you are passing by our shop - Jane Cottage in Newtownpark Avenue in Blackrock, why not call in to see our lovely range of cakes on display, together with photo albums for you to view, where our friendly staff will be only too happy to help in any way!
Contact:
joannie@cakesandco.com
/
rosanna@cakesandco.com