Louis Mulcahy Pottery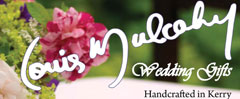 Louis Mulcahy Pottery, Handcrafted in Kerry, offers a Wedding Gift List with free gift wrapping and home delivery.
The bride and groom receive a voucher for 10% of the value of gifts purchased. The workshop in Dingle produces an extensive range of tableware, giftware, lamps and shades. All Louis Mulcahy dinnerware is oven, dishwasher, and microwave proof. Available through selected shops nationwide.
To find your nearest stockist visit our website.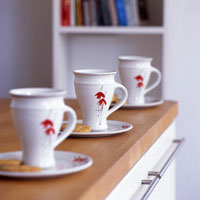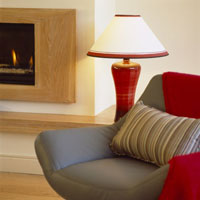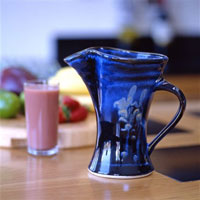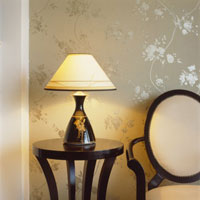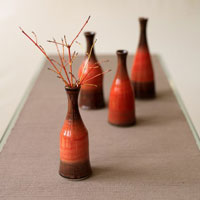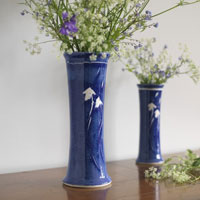 Feature Gifts Article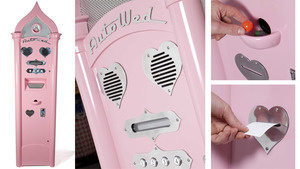 Celebrate a marriage of convenience with these top ten wedding gadgets and gizmos.
1) AutoWed Wedding Machine
This novelty-wedding machine offers a 'quick hitch'. You get a couple of rings and a personalised certificate for a £1. It's not legally binding but Concept Shed's Cadillac-pink retro machine complete with a small portrait of Jesus Christ makes wedding planning so much easier.
"We came up with the idea last year and built the unit this spring specially for Marvin's Marvellous Mechanical Museum in Detroit, USA (marvin3m.com)," a Concept Shed spokesman said.
More Gifts in Ireland
Bumblebee Creations

Superior quality, affordable wedding accessories & gifts
Personalised Bathrobes & Slippers
Personalised Wedding Socks for the boys!
Unique Personalised Napkins
Handmade Personalised Wedding Garters

---

Noel Finan Waterford Made Chandeliers

| | |
| --- | --- |
| | A World Leader, for our precise purity & craftsmanship, benchmarked & unmatched against other competitors from around the world. Ref: The Frankfurt Lighting Expo April 2012. |

---

Dowlers

Long-established Wedding List specialists
Wedding Lists on-line at www.dowler.co.uk
Complimentary Gift Wrapping Service
Gift Voucher Reward Scheme for Bride & Groom
Great selection of quality gifts
Friendly, personal attention by experienced staff

---

4Get Me Not Florist
Hyde Street, Mohill
A & N Tempany LTD
Hill Street, Ballina
A Stone Rose
A Wedding By Caroline
Carrig Hill, Roscrea
Absolutely Fabulous Flowers
Main Street,
Adamojules
5 ShNORTHERN IRELAND-bezel set engagement rings ore Road, Rostrevor
Affordable Caricatures
42 Notley Road, Braintree
Áine Hand-Made Chocolate
Stradone Village, Stradone
Aines Flowers
Con Colbert Street, Athea
Aisling Flowers Cork
30 Wilton Shopping Centre,, Wilton
Alchemy Jewellery
Prosperous Road, Clane
Alcorns Flower & Garden Centre
Hazelwood House, Letterkenny
All Sorts Embroidery
24 Ferndale Road, Dublin 11
Allure
21 Quaystreet Mall, Sligo
Allure
21 Quaystreet Mall, Sligo
Amays Accessories
BT61 8BG
An-Gem Chair Covers
Northern Ireland
Articast
1 Woodhill Heights, Lurgan
As You Wish
3-4 Fairview, Dublin
Avant-Garde Florist
James Street, Westport
Azure Jewellery
12 Careys Lane,
Balla Florists
Mian Street, Balla
Benburb Productions
91 Drumflugh Road, Dungannon
Bennett & Collins
37 High Street, Killyleagh
Bernard English Goldsmith
38 West Street,
Bernie's Blooms
22 Browning Drive, Derry
Bestwishes.ie
Carraigin,
B'Jewelled Bridal
CARRICKFERGUS
Blacoe Jewellers
16 - 17 Main Guard Street, Galway
Bloomin Marvellous
10b Ardaravan Square, Buncrana
More Gifts in the United Kingdom
More Gifts in Ireland
0.15625 18.232.186.117 companylisting Ban:1, But:1 05/07/2020
Dingle,Pottery,Louis,Mulcahy,Ballyferriter,Kerry,Gifts,Vases, Stoneware,Ireland,Celtic,Gaeltacht,Irish Pottery,hand-made,hand thrown,hand
"Dingle,Pottery,Louis,Mulcahy,Ballyferriter,Kerry,Gifts,Vases, Stoneware,Ireland,Celtic,Gaeltacht,Irish Pottery,hand-made,hand thrown,hand"