Blacoe Jewellers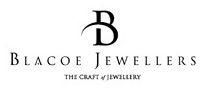 The home of handcrafted Claddagh Rings and Irish Jewellery. Located in the heart of Galway overlooking the Claddagh. We are committed to providing our customers with an unrivalled selection of handmade Irish jewellery. Feel free to browse our range of Claddagh Rings, Claddagh Wedding Rings and Celtic Jewellery plus Blacoe Jewellers own range of products, created at our Galway workshop on the west coast of Ireland.



Feature Jewellery & Rings Article
Love is in the air for many couples and in between the sheets as 20% of men surveyed on MensHealth.com and 18% of brides surveyed on TheKnot.com said their sex lives have increased since becoming engaged.
Surprisingly, however, almost half of brides (48%) and 43% of men said they did not celebrate with sex on the night of their engagement.
The fifth-annual Proposal and Engagement Survey From the two websites has revealed what men and women are thinking and doing during one of life's most personal moments.
More Jewellery & Rings in Ireland
---

Martins Jewellers

Specialists in hand made fitted wedding bands
Wedding Rings shaped to fit your engagement ring. (2hr)
3D CAD design service
In-house diamond setting. Est 1947

---

Corrs Jewellers

Step into Corrs Jewellers and enjoy the magic of our extensive displays of jewels and watches, of diamonds and gold and of pearls and precious stones.

Wedding Rings
Engagement Rings
And Much More

---

A Stone Rose
Abana
23G Powerscourt Centre, Dublin 2
Absolutely Fabulous Flowers
Main Street,
Adamojules
5 ShNORTHERN IRELAND-bezel set engagement rings ore Road, Rostrevor
Alchemy Jewellery
Prosperous Road, Clane
Alice Ann Bridal
Main Street, Carrick-On-Shannon
Allure
21 Quaystreet Mall, Sligo
Allure
21 Quaystreet Mall, Sligo
Alyson Gray Ladies Boutique
Unit 16, Superquinn Shopping Centre, Dublin 16
Alyson Gray Ladies Boutique
Unit 16, Superquinn Shopping Centre, Dublin
Amays Accessories
BT61 8BG
Amore Mio Bridal & Fashion
Church Street,
Angelic Boutique & Bridal
1 Jinglers Court, BT32 3JY
Ards Bridal House
34 Frances Street, BT23 7DN
Azure Jewellery
12 Careys Lane,
Barry Doyle Design Jewellers
Upstairs, 30 Georges Street Arcade, Dublin
Beautiful Day Bridal Cottage
9-10 Vale Centre Business Park, BT47 3GE
Beautyfull Bridal
6 The Moorings, Newross
Bella Donna Designs
51 Castlekeele, NEWRY
Belle Du Jour Bridal
2a High Street, BT23 5HL
Berling
28 The Mall, Newry
Bernard English Goldsmith
38 West Street,
B'Jewelled Bridal
CARRICKFERGUS
Blacoe Jewellers
16 - 17 Main Guard Street, Galway
Bliss
Unit 108, New Street Mall,
Blossom Time
Lyster Square, Portlaoise
Bohemian Chic Jewellery
43 Old Shore Road, Carrickfergus
Bow & Pearl
13 Ranelagh Village, Ranelagh
Bramleys Jewellers
62/63 Dublin Street, Carlow
Bridal Beauty NI (Mobile)
6 Briarhill Close, Belfast
More Jewellery & Rings in the United Kingdom
More Jewellery & Rings in Ireland
0.0703125 35.175.107.185 companylisting Ban:1, But:2 30/11/2022
Claddagh Rings Ireland, Clada Ring Galway, Celtic Jewelry Ireland, Ladies Jewellery Clare, Gents Jewellery Limerick, Irish Jewellry Nationwide, Jewellery Ireland, Diamond Galway, Buffy Mayo, Earrings
"Looking for Claddagh Rings Ireland, Clada Ring Galway, Celtic Jewelry Ireland, Ladies Jewellery Clare, Gents Jewellery Limerick, Irish Jewellry Nationwide, Jewellery Ireland, Diamond Galway, Buffy Ma