Alchemy Jewellery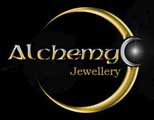 Alchemy jewellery specialize in bespoke, one of a kind pieces. We make engagement rings, wedding rings, cufflinks, presentation pieces in all precious metals and using only high quality gemstones and precious metal alloys.



I have been working as a Goldsmith since leaving School in 1986. Having served an apprenticeship in Dublin and worked in the business of Jewellery repairs for 9 years I amassed invaluable experience and knowledge of the many areas of precious metal Jewellery, its construction, design. After some additional training with the Crafts Council of Ireland I have since concentrated on the specific area of Bespoke Design and become one of the foremost Goldsmiths in this particular field were I offer Clients a true custom made and personalized experience.



All work is by appointment and the Clients budgets, needs and requirements are worked with in the best possible way with a focus on quality, longevity and sentimental value. When working in the area of repairs you see what normal wear and tear does to a piece of Jewellery.



I try to make jewellery that will last and hate to see people being duped into buying something as important as a wedding ring that will not last 5 years let alone a lifetime. The challenge is there more than ever before to meet peoples budgets but to still ensure that they get something of substance and heirloom quality…This is what I try to deliver, One of a kind, beautiful jewellery that will last generations.