With over 80 years of experience in the jewellery trade, Magill Jewellers, represents a tradition of excellence and style based on quality diamond masterpieces, an exquisite range of gold and silver jewellery, and an absolute commitment to our clients' service and satisfaction.
At Magill Jewellers, the spacious interior and friendly experienced staff create the perfect surrounding for a shopping spree with a collection of names in store, such as Gucci, D&G, Calvin Klein, Michel Herbelin, Raymond Weil, Rotary, Seiko, Citizen, Juicy Couture and perhaps the finest selection of beautiful diamond rings you are likely to see.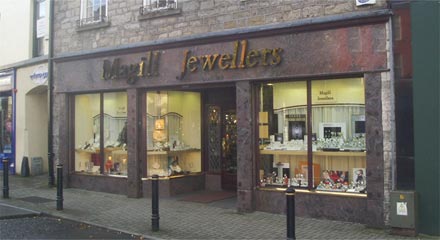 Products
Diamond Rings
Gold Jewellery

Fashion Jewellery
Silver Jewellery
Watches
About Us
Magill Jewellers is located in the centre of Monaghan town. The shop is well presented to the passing public with the finest of jewellery tastefully arranged in the window displays, which flank the arcade.
Since Magill Jewellers was established in 1922, we maintain a tradition of quality, style, exclusivity and excellence in everything we do. From humble beginnings as a small jewellery shop, it has over the years grown and become one of the leading jewellers in the North East Region.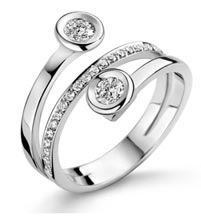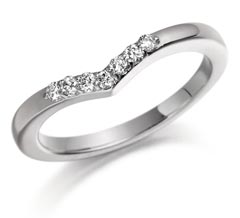 For over 80 years Magill Jewellers' vision has remained the same - we are committed to offering the finest quality jewellery acquired from the best suppliers and manufacturers in the trade and dedicated to helping customers fulfill their fine jewellery wishes.
Our years of experience and services have built a legacy of integrity and trust with our customers – Magill Jewellers have become synonymous with quality, style and value.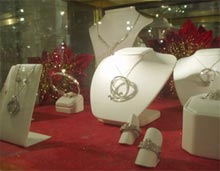 Services
Magill Jewellers are committed to provide complete, reliable and relaxing service in our everyday dealings with customers. Our friendly and experienced staff members will provide you with all relevant information and advice you will need on the care and repair of your precious jewellery and timepieces.
Watch servicing and repair
Jewellery adjustment and repair
Cleaning, polishing and rhodium plating
Valuation
Engraving
Ear piercing
Gift vouchers
Free gift wrapping
Tax free shopping