About Us at the Cashel Palace Hotel
The Cashel Palace Hotel in Tipperary is a beautiful and elegant place, which has inspired travellers, writers and clergymen for centuries and still continues to capture the hearts and imaginations of all its guests.
This 1730 Queen Anne style house has woven Susan and I into its rich and varied tapestry, just as it has done with all of its past owners and visitors. We have discovered over time that we are merely guardians of this resplendent and historic house.

A striking feature of this beautiful 4* Hotel, family owned and managed, is that despite the formality of its architecture, the overwhelming atmosphere is one of warmth and welcome. We are proud of the standards of service achieved by our trusted staff, whose professionalism and dedication has become a tradition of The Cashel Palace Hotel for many generations and is the reason why many guests stay with us time and time again.
Signed,
Patrick & Susan Murphy

Luxury Weddings at the Cashel Palace Hotel
Your special day deserves a special venue, so why not host your wedding in the Cashel Palace Hotel in Tipperary.
We have now updated our amazing wedding packages starting from €39.00!!!!
Please download our Castle Package (from €39.00pp) and Palace Package (from €55.00pp).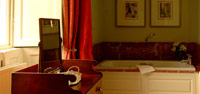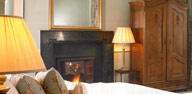 Please also refer to our complete A la Carte Wedding Brochure.
Our dedicated wedding co-ordinator will be delighted to discuss your wedding options with you.

At the Cashel Palace each wedding is as individual as the couple themselves; we offer a totally unique experience for all our Brides & Grooms.
The Cashel Palace Hotel is licensed to hold Civil Ceremonies and is committed to only one wedding per day.