The Boyne Valley Hotel
In Drogheda is a beautiful 19th century country house hotel set at the end of a tree lined avenue and featuring 16 acres of landscaped gardens and woodland.  Located just 20 minutes from Dublin Airport, this 3 star Louth Hotel has so much to offer you.
For business or pleasure, a quiet break away, a meeting, a wedding or a family celebration the Boyne Valley Hotel is everything you are looking for.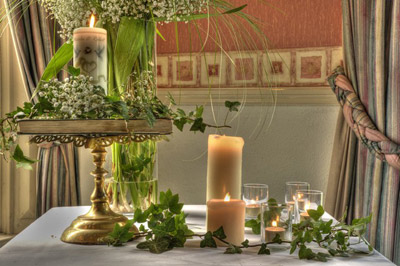 A traditional warm Irish welcome from our dedicated staff. Our award-winning leisure club with swimming pool, gym and tennis courts await you.  A family-friendly holiday destination. A selection of meeting rooms to suit every purpose from small interviews to 300 delegate conferences. The hotel is a hub of local activity for events and family celebrations.
We invite you to enjoy our hospitality and explore all the heritage, scenery, activity, shopping and luxury that this region has to offer.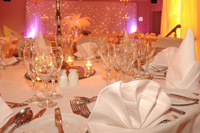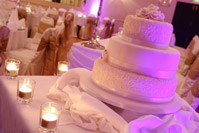 Weddings
A day to remember for Your Big Day!
The Boyne Valley Hotel & Wedding Venue is a beautiful 19th century country house, set at the end of tree lined avenue and featuring 16 acres of landscaped gardens and woodlands.
We can cater for intimate weddings of 30 guests and up to larger weddings of 300 guests and everything in between. We have a long standing reputation for fine food and excellent service.
Our selection of all inclusive Wedding Packages offer the discerning couple a host of complimentary extras.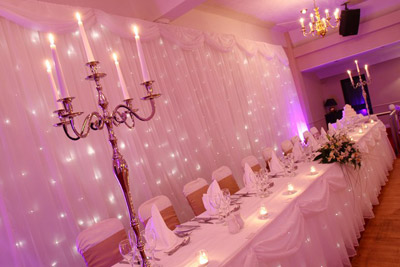 Our experienced staff will help you to plan every last detail of your special day.
Whether you decide to have a church wedding or a civil ceremony, followed by an elegant reception, The Boyne Valley Hotel is the ultimate wedding venue in Louth specialising in "Days to Remember" and helping to create memories that will last a lifetime.
We sincerely hope to be part of your very special day!
Hotel Accommodation
The Boyne Valley Hotel in Louth has been welcoming guests for over 50 years. The 3 star hotel in Drogheda originally comprised Stameen House (built in 1845 by William Cairnes) and was opened as a hotel by the Larkin Family in 1961.
More recently, in the 1990's and early 2000's, the hotel was extended increasing the number of bedrooms to 71 in total.
Enjoying beautiful views of mature gardens, our guest accommodation is traditional with a cosy and homely feeling. Click here to learn more about the features you can expect to enjoy in our guestrooms.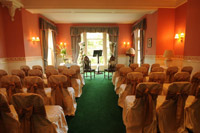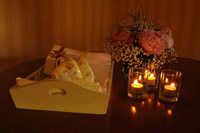 Dining
"There is no sincerer love than the 'love of food" - George Bernard Shaw
Whether the purpose of your dining experience at the Boyne Valley Hotel in Drogheda is a lingering Sunday lunch, a quick working lunch or a fun-filled dinner with friends, a warm welcome awaits you.
The Boyne Valley Hotel offers a range of dining options to suit every occasion:
The Terrace Bar
Seasons Restaurant
Sunday Carvery Lunch
In addition to our bar and restaurant we also offer extensive banqueting facilities, suitable for weddings, family functions and all kids of celebrations