About Us
A warm welcome awaits you at the Broadhaven Bay Hotel, Mayo. This luxurious family run Belmullet hotel overlooks the Broadhaven Bay with spectacular views of the Atlantic Ocean on a backdrop of a patchwork of green fields.
Broadhaven Bay Hotel is the perfect place to relax and unwind and take a break away from it all!
Exclusive Mayo Accommodation
Our premiere Hotel offers some of the most exclusive accommodation in Mayo with 88 Deluxe Rooms including Family Rooms and Superior Suites. The interior of this leading Mayo Hotel in the bay has a classy yet comfortable appeal, offering excellent service, as can be seen from our many positive TripAdvisor reviews.
Weddings
Your wedding is a creation. Piece by piece we bring together the elements that will be identified and remembered as your wedding day.
Every 'Bride to be' deserves the most wonderful, magical day of her life and we at the Broadhaven Bay Hotel are here to help you plan your perfect wedding day.
When it comes to the day of your wedding, the most important thing is that you are able to relax and enjoy it. You are the Bride and Groom, not the wedding planner.
Leave the planning details to us and be the wedding couple that friends and Family come to celebrate and embrace this special occasion with.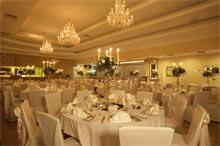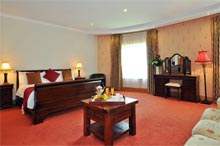 Dining
The Bayside Restaurant
Dining at the Broadhaven Bay Hotel will be an experience you will not forget. This Mayo restaurant "The Bayside Restaurant" with its elegant décor and picturesque surroundings serves only the best food and wine. A fusion of modern and traditional Irish dishes are served whilst using the freshest local produce enabling this restaurant to be one of the best Restaurants in Mayo.


The Kilmore Bar
In the Kilmore Bar you will have comfort and space accompanied by beautiful serene views while you dine. Food is served all day and weekend musical entertainment is on offer throughout the year. All residents at the Broadhaven Bay Hotel will be entitled to a late night tipple in our private and comfortable Residents Bar. Whatever you decide we can make it happen.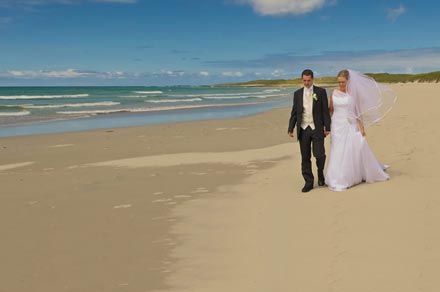 Rooms
The warm colours and cosy style of our guest bedrooms ensure our guests will enjoy a comfortable night's sleep and overall, a relaxed stay at the Broadhaven Bay Hotel.
The hotel consists of 88 deluxe bedrooms, 4 family rooms & 2 luxury suites. Our accommodation in Belmullet offers elegance, style and lots of little extra that will ensure you have an enjoyable stay with us!