There are certain occasions in life when we really need to find that extra special location. A place that combines all the beauty and charm of bygone days with every modern convenience and luxury. It might be for the perfect wedding, or for a very special christening.
You could be searching for the ideal spot to meet up with family and friends, or, in complete contrast, yearning for somewhere secluded and romantic where you can escape, just the two of you, for a lover's tryst.
Innishannon House Hotel is that spot, that getaway, that refuge.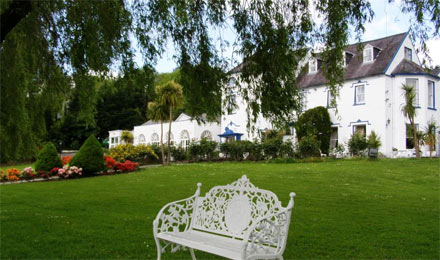 Country House Weddings
May we, at Innishannon House Hotel, take this opportunity to congratulate you both on your forthcoming wedding. Your wedding day is the most important, and exciting day of your lives, and naturally you want everything to be perfect.
With over 40 years' experience as one of Cork's premier wedding locations, we will work closely with you to ensure your special day is one to remember.
The River suite, overlooking the beautiful rose garden and Bandon River, provides an elegant setting for your guests to enjoy the occasion. The riverside suite has been recently refurbished and can now accommodate up to 200 guests. The intimate Frankfurt Suite can cater for smaller wedding parties.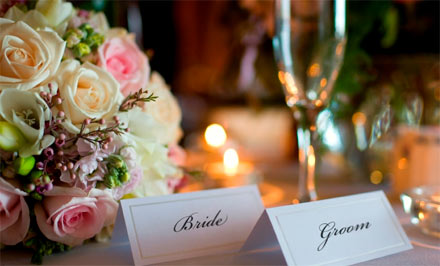 The garden room provides for an idyllic intimate civil ceremony for up to 40 guests.
Outdoor civil ceremonies can now be conducted in the beautiful surroundings of the river side gardens.
Innishannon House Hotel, The Most Romantic Hotel in Ireland, offers personalised service, as we believe that you are not just a statistic. We take pride in ensuring that excellent food is produced and served in the banqueting room using fresh local produce. Your guests will enjoy the old country house charm, with panoramic views of the garden and the Bandon River that flows through the property.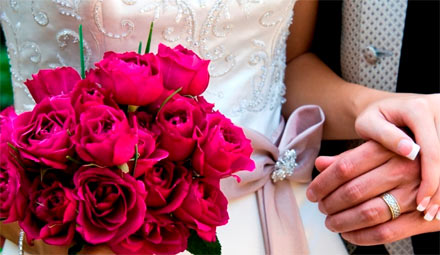 Dining
We have always had a reputation for good food, and recently we were included in Taste of Ireland restaurant guide for 2011. Here is a snippet of what they said:
"Food is served daily from 12 until 9pm in the bar and the Frankfurt Restaurant offers a more formal dining option each evening from 7 until 9pm. The seafood chowder is always good, served with homemade bread, or you might like one of a choice of salads. There is fresh seafood daily, and when possible a game dish will be on the menu. On our last visit we enjoyed the signature seafood chowder, followed by rack of lamb, cooked pink as requested and bursting with local flavour.
Innishannon House Hotel is an individual – quirky, charming and unique. It is well worth a stopover if you are in this part of Cork." - Taste of Ireland 2011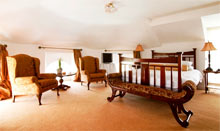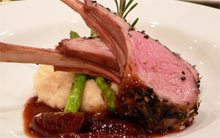 Accommodation
Relax and unwind in our blissfully comfortable and individually decorated rooms to the sound of the flowing river running by the hotel's boundaries.
For your comfort each room is provided with:
21 Plasma TV
Tea/Coffee facilities
Ensuite bathrooms
Room service
Ironing facilities