Paul got his first guitar for his 14th birthday and just a short nine months later he played at his first gig in the CIE hall in Marlborough Street in Dublin. This first band "The Symbols" played mainly Rolling Stones songs, as the lead singer could throw all the Mick Jagger shapes. Paul played lead guitar with this outfit for the next three years and when it broke up, Paul, at the tender age of 18 had already played in all the big venues in Dublin and around the country.
Paul then sold his electric guitar and bought an acoustic guitar and started to play with his friend John Gillette, John had found a banjo in his attic, which belonged to his grandfather. Paul, using his lead guitar playing skills, soon mastered the banjo and together they formed a duo playing Irish ballads. Sometime in the late 60's Paul heard a group called the Emmet Spiceland playing in a folk club in Dublin and the beautiful harmony singing they produced knocked him out.
So John and himself started to work out some harmonies together, but as John had a very deep bass voice and Paul's voice was just above that, they figured if they had someone who could sing like Brian Byrne of the Emmer Spiceland they could get a great harmony thing going. Paul asked everybody he met if they knew anyone with such a voice, and Brendan Cahill who worked with Paul in Aer Lingus at the time (Paul worked in Aer Lingus, Irish Airlines since he was 15), said "My cousin sings exactly like that". So Paul went to meet Brendan's cousin. His name was Brendan Grace and one song was enough to convince Paul that this was the voice he was looking for.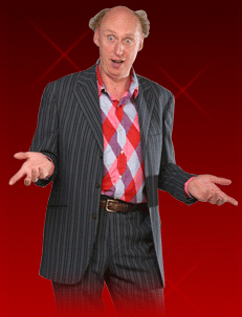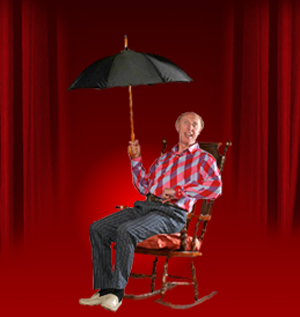 The group, with Paul, Brendan and John became known as the Gingermen and with the later addition of Des Redmond (who had an extremely high voice) they became the foremost 4-part harmony group in Ireland appearing on many TV and Radio shows. At the same time Paul became part of the Aer Lingus Folk Group and with them performed at functions all over the world.
The Gingermen were the Regular guests of Shay Healy (who wrote what's Another Year, the 1980 Eurovision winner) on his weekly Radio show and it was Shay who introduced Paul and Brendan to comedy. Shay used to warm up his audience every week with a few jokes and a couple of his own parodies. Soon The Gingermen started to incorporate some of these funny songs into their repertoire and began telling the odd joke. Mainly Brendan slagging Paul about being skinny and Paul slagging Brendan about being fat.
In 1971 Shay Healy gave The Gingermen a song called "Cushy Butterfield" (a Dublin version of a north of England song). He said 'if you record this it will be a hit' but the Gingermen were then on the verge of breaking up. So Brendan took the song and recorded it as a solo performer and it went straight to number 1 in the Irish charts.
Brendan went on to become one of Ireland most successful comedians of all time.
Paul continued playing with the Aer Lingus group and on one trip to Copenhagen a singer called Mick Gilmore joined the group. After the function they were invited to a party and during the party Paul and Mick started telling jokes, and between them, they managed to keep the crowd laughing for hours. On the way home in the plane they decided that if it worked like that at a party why could it not work on stage so they formed a comedy/ballad duo. They called this duo Ginger, thinking they might get some of the following the Gingermen had but it was totally different act and they soon built up a completely new following. It was with Ginger that Paul honed his comedy writing skills, producing a number of great parodies and sketches.
In 1982 Paul found himself suffering from exhaustion, trying to fulfil his heavy gig schedule and still turn up on time for a days work in Aer Lingus. (By now Paul was married with a 6 year old and a two-year-old baby). So he had to choose between conventional work or to gamble on show business. Paul chose show business. Mick unfortunately wasn't prepared to give up the day job, so Paul went it alone. He took 2 years unpaid leave from Aer Lingus at first, but as he built up an impressive round of engagements, he soon left Aer Lingus for good and became a professional comedian.
Paul, with his backing musician Tony Mellon, started a residency every Tuesday in the Lower Deck in Dublin, which lasted for 15 years; this gig is now in the record books as the longest running comedy residency ever in Ireland. People came from all over for the gig. One group of people, once a month, would drive from south Armagh to Dublin and back again in the same night a journey of over a hundred miles, such was the popularity of this night of comedy.