Fiesta

FIESTA are a group of 5 talented, highly experienced, professional musicians specialising in fun and upbeat rock and roll from the last four decades. Their image and high-energy performances are designed to get entire rooms on their feet. Fiesta are available for Weddings, Corporate Functions, Debs, Dinner Dances, Parties, etc.
Special offers available on Monday, Tuesday and Wednesday nights excluding Bank Holidays.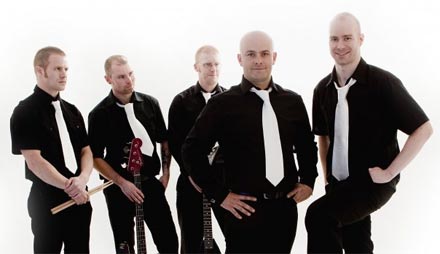 The Band
FIESTA are a versatile energetic 5 piece band based in Carlow. They have been covering the country over the last couple of years playing weddings, corporate functions, parties and pubs. They have rapidly become one of the most sought after party bands in Ireland. The band consists of Drums, Keyboards/Accordion, Bass, Lead & Rhythm Guitars. Three of the members are vocalists therefore adding great variety to the sound.
Weddings
FIESTA are the ultimate live band for your special day. This energetic 5 piece are sure to keep the dance floor full all night long. Playing over 100 weddings a year have the experience and professionalism to make it a night to remember.
Music
FIESTA can satisfy all your guests' musical tastes from Waltzes to Rock 'n Roll to Rock/Pop and Chart Hits. And with an accordion the band can cater for Irish Dances such as, The Siege of Ennis and The Walls of Limerick etc. Please click on the playlist below to get an idea of the mix of styles we cover.


First Dance
You can choose a special song for your first dance and if we don't know it we will gladly learn it for you. We would usually expect about 4 week notice so we can have it perfect for you.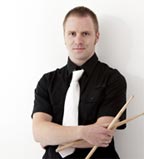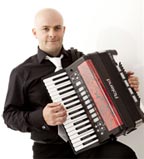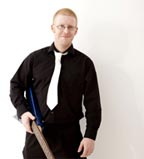 Dress Code
FIESTA normally wear black shirts with matching coloured ties for weddings etc but other options are available if you wish.


Sound
FIESTA use a quality sound system to ensure the volume and quality of the overall sound is just right. We generally know the right level to play at but if you thought on the night it was too loud we would gladly turn it down for you.


Lighting
FIESTA use a high tech DMX stage lighting system which adds to the atmosphere and professionalism of the overall show. Dance floor lighting can also be arranged with prior notice.


DJ Service
FIESTA can also offer the services of a professional DJ and in doing so ensures there is no interval between the band & DJ.