Top Art Cake Toppers

Hello! I'm Martin and I recently started Top Art Cake Toppers. ​
All of the figures seen on
the pages
have been made by hand.
I'm a sole trader and as an employee of one of the best bakeries in Dublin, I attended many wedding fairs. This is how I got the idea to create cake toppers.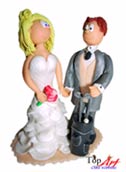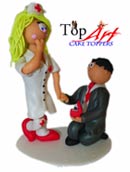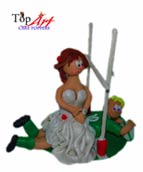 I have 12 years experience in decorating cakes and I decided to use my experience to create cake toppers. At the moment I offer handmade cake toppers for any occasion, personalised to customers' preference​s. Thus this is the perfect gift for a wedding or friend's birthday.
Toppers are made from polymer clay and cannot be eaten!​ They will not discolour, making them perfect keepsakes from your special day!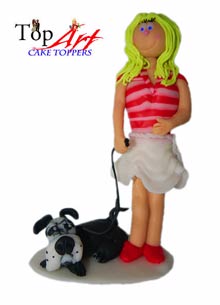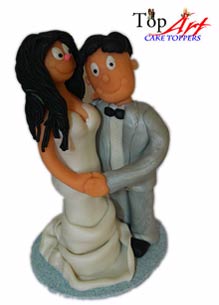 I'm based in Dublin, but they can be sent by post anywhere in the world.
Let me make a keepsake for your big day!​View the Price List
Personalised wedding cake toppers - couple €80
Single adult topper - €40
Children - €10
Special Orders - Call for Pricing
Registered postage to Ireland -​ €10
Registered postage to UK - € 14
D​elivery (Dublin area only) - €5
50% DEPOSIT REQUIRED WHEN ORDER IS PLACED
We're on Facebook!