The most talked about and in-demand band of the decade and winner of the 'Wedding Band of the Year 2010 & 2012' award.
With sell out concerts at Dublin's Vicar Street, The Olympia, The National Concert Hall, The Cork Opera House and The Helix and performances on The Late Late Show, The Tubridy Show, TV3, Ireland AM, New York's Smart Set not to mention Croke Park and a No.1 hit single.... this band guarantee to make your wedding day the most talked about occasion.... ever!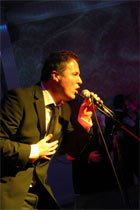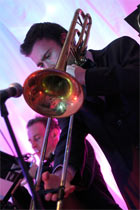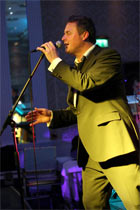 Biography
Experience Ireland's leading live act direct from the big stage as they prepare to blow your guests away and show you just why they have earned the title of 'Ireland's Wedding Band of the Year' 2010 and 2012! Impressively dressed in black tie, all musicians perform live (no backing tracks used). A brilliant totally-live band guaranteed to raise the roof and make your wedding one to remember.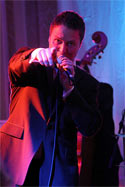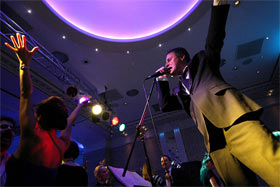 Undoubtedly the most accomplished band with a brilliant mix of music including Swing /Mowtown /Soul / Pop and RnB.
Without doubt THE best decision you will make in planning your day. Visit the band's website for audio and video footage and further information www.connormckeon.ie
The Band
Performances can be tailored to suit every venue and size. Band line-ups can range from a 5-piece right up to a 24-piece band.. Nothing beats the sound of live music, piano, bass, trumpet, sax and bass...your guests will thank you for it!
"A swingin' band that knocks it outta the park and a witty sense of style that's nothin but pure cool.... The Connor Mc Keon Band make it fun to go out again" New York's 98FM
"His setlist is exceptional, broad and endless from the Swingin 60s to The Rat Pack to Cee Lo Greene !! At one point of our evening I looked around and saw a packed floor from teenagers to grandparents 'rockin' and I knew our choice was perfect.. Connor's professionalism is superb .. He is an all round nice guy with a briliant voice and a class band. I would recommend him and his band for every occasion. Thank you Connor see ya next year !
Nicky Byrne - Westlife
'Absolutely Amazing - these guys are the real deal!'
Ryan Tubridy