Beginning a new life together is an exciting adventure, full of hope, expectation and love. You donít settle for second best when it comes to your life partner, so why settle for second best when it comes to the rings that will mark your commitment.
Eternal Wedding Bands is a new collection of diamond set rings designed in Ireland and stocked exclusively in Westport and Claremorris by Jack Dylan Jewellers. They have been created to the highest quality of craftsmanship with only diamonds of exceptional brilliance used in the bands. The collection features 36 different styles, for ladies and gents and are available in a choice of yellow and white precious metals including (9ct and 18ct gold) Platinum and Palladium.
Most rings are made to measure to suit each couple, with delivery times averaging 2 - 3 weeks. To commemorate your special day, a personal message or date can be engraved inside your ring at no extra charge.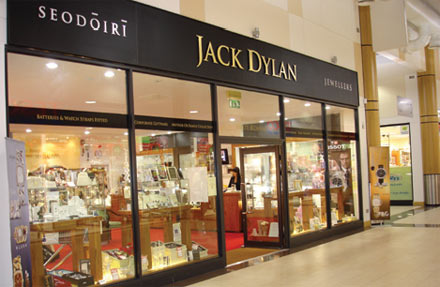 We Supply The Following Services
Repair or re-model old jewellery - Silver, Gold or Platinum.
Threading of pearls or beads.
Watch repairs.
Engraving on jewellery, giftware or trophies.
About Us
To ensure customers have the best possible experience and get the jewellery thatís right for them, we take a collaborative approach to ensuring the customers get the perfect piece. All styles are available in 18ct white or yellow gold or platinum. View our range at your convenience.
The staff in Jack Dylan Jewellers can also offer advice on silver, gold or pearl jewellery for the bride and gift ideas for bridesmaids, groomsmen, mothers and fathers of the happy couple.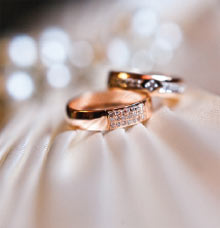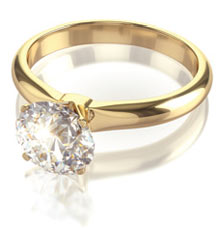 The Mother Collection
Our family ring or Mother Collection is always a popular choice of jewellery because itís unique and sentimental to each individual. Each piece of jewellery in the collection commemorates for mothers and grandmothers the birth months of their children as represented by coloured stones for the months. The range includes a pendant, ring and bracelet and all styles are available in 9ct or 18ct yellow or white gold.
The Westport Collection
The beautiful town of Westport has an abundance of history and is one of the few examples in Ireland of a planned town. Jack Dylan designed and made a fabulous collection of jewellery featuring its character and uniqueness. The collection comprises of three designs of rings featuring symbols of the town. Two pendants include Croagh Patrick and Clew Bay. Cufflinks and a brooch are also available. We offer a bespoke service where all pieces are designed in store and made in Westport.
Jewellery is then assayed in Dublin Castle to show purity of metals up to the highest standard. Our commitment to customer service and our materials and craftsmanship of the highest standard is what distinguishes us from other shops.