PartyPot
is delighted to provide the perfect package for you, no matter where you want to go or who you're going with.
Let us reduce your stress levels and increase the fun? We take over all the worries and preparations for your upcoming Party Weekend, which leaves you free to enjoy the Party Weekend from start to finish....exactly the way it should be.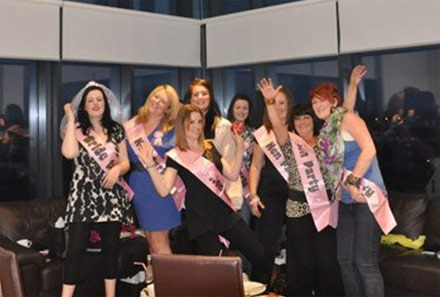 Specialising in Hen Party and Stag Party Weekends, we will save you time and money, searching the streets and online for all the services you need at a price you can afford. We do all the work for you to organise your Hen Party or Stag Party Weekend, just tell us what you want to achieve on the budget you have in mind, and we'll make it happen - simples! We also have some pre-prepared Hen Party and Stag Party Weekend Packages you just have to see to believe.
Check out all the Hen Party and Stag Party Weekend options for both the Ladies and the Lads, with Hen Party and Stag Party Weekend prices, activities, entertainment and venues to suit all tastes and budgets. If you don't see what you want, whether it be the location or the activity, contact us and we'll make it happen...cheap hotels, party night, hen night, stag night.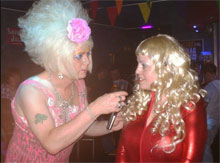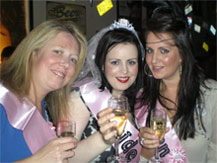 Hen Party
From luxury to laughs, for everything you want to do with your Hens we have a package to suit you here.
You have been either named as the organiser of the Big Hen Party, or it falls on you as the Maid of Honour/Chief Bridesmaid, or you're the Bride-to-be and want complete control of your well deserved weekend with the girls, well we can help all of you!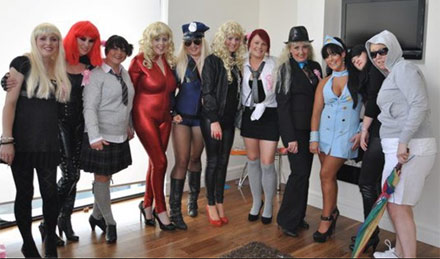 Stag Party
We have selected some of the best locations and activities to suit any and all Stags.
For the final weekend with the boys before the Big Day, whether you're the Best Man or the Stag, you'll find plenty of ideas here. We can arrange the accommodation, games, theme, costumes, props, transport, and those extra special suprises for the Groom-to-be.
All Party & Activity Weekends
Specialising in Hen & Stag Parties, but catering for all occassions, we can be involved as much or as little as you wish, arranging the whole weekend or just ensuring you find the right location.
Rest & Relaxation
With weekends to suit Active Retirement, Golf Societies and Single Parent Families, we have created a website for everyone looking to discover Ireland.