Royces Weddings

Royces Weddings : A Wedding and church services company.
Specialising in enhancing and lending a certain unforgettable atmosphere to those precious moments as take your vows.
In the midst of all the preparations take a moment to consider the church and how a few simple touches can transform your wedding day into a truly unique and enchanting experience.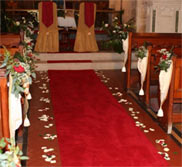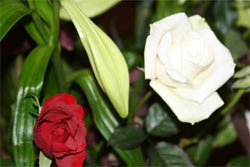 We supply a range of accessories which include aisle to altar red carpet, bride and groom Queen Ann chairs and kneelers, with covers which are available in a selection of different fabrics, decorative pew flower holders in corresponding colours, together with ring cushions and strewn rose petals.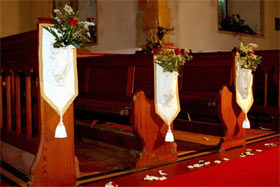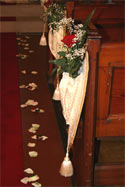 All of which will await you and your guests on your arrival to the church, placed with attention to detail, by one of our church coordinators who will be in discreet attendance during the ceremony.
Let us take this moment to congratulate you in advance on your marriage. We hope that when your photographer captures your walk down the aisle to your new life that a Royces Weddings will pave the way.
"May your lives together be all you wish them to be."