Glad Rags Venue Styling

GLAD RAGS EVENT STYLING
Let us add the magic to turn your wedding venue into a dream setting for your special day.
Venue dressing is key to creating that special look and provides the opportunity to bring your individual style to your wedding reception.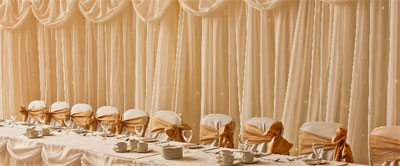 Products and services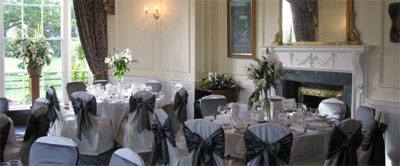 About Us
We offer a range of services from chair dressing which includes covers in the shades of white, ivory and black and sashes in organza and taffeta fabrics in a broad range of colours. We will work with you to match your choice of sash colour. Visit our gallery to view some of our colour options.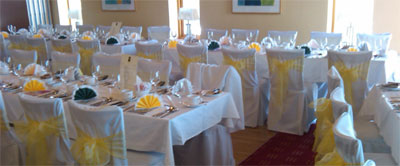 Lighting has also become a popular choice for venue styling and we offer a number of options in this regard including Fairylight Backdrops, lighted table skirts and Fairylight Arch.
Civil Ceremonies in hotels are growing in popularity but the venue tends to be a basic meeting room with minimal decoration. We can provide a Civil Ceremony package that will transform a basic room into a beautiful backdrop for your ceremony photos. The package includes a fairylight archway, candelabras, aisle runner and rose trees. You can view this package on our gallery.
We at Gladrags Venue Styling guarantee you quality merchandise in pristine condition. Our success depends on delivering a quality service to our clients and customer service is central to everything we do. We are happy to meet with you, without any commitment, to show our stock samples and discuss your requirements. Where possible we will mail photos of your colour choice or venue if we have it on file.
Contact us today for an informal conversation and have your questions answered.