Are you stuck for hen party ideas and would like to celebrate your hen party in Dublin?
Welcome to Hen Party Latino, your one-stop-shop for all fabulous and fun packed hen parties and hen party activities in Dublin.
Hen Party Latino helps you plan and organise the best hen parties in Dublin, from stand-alone activities, to full hen weekend packages. Parties you will still be talking about in months and years to come, for our hot 'Latino' style! We pride ourselves in providing the best hen do around town.
We are a team of party professionals, specialising in having SERIOUS FUN! For over three years we have been organising and planning the best bachelorette parties around Dublin.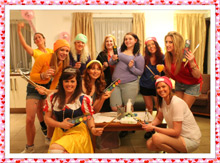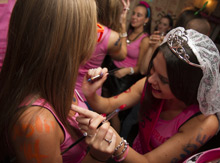 Best price guaranteed
We are not the usual online company that build and resells packages. We organise all the hen party activities by ourselves. Our team consists of a professional chef, nude model, burlesque artist, drawing teacher, barman, pole dancer. We know every single venue in Dublin and we have fantastic relationships with other entertainment providers whom we regularly team up with. We are fully committed to providing you and your fellow party-goers with a fantastic, memorable party and we promise not to disappoint.
Our activities
We know that organising a hen can be stressful and time consuming, that's why we like to make the process fun and relaxing while also ensuring you have full control to plan the finer details are just the way you want them.
We want your party to be even better than you imagined it. That's why we have teamed up with some of the best accommodation providers, activity hosts and restaurants Dublin has to offer. We are sure to find you the perfect place to cater for all your needs.
Here you can find our activities:
Nude life drawing
Nude body painting
Naked chef
Butler in the buff service
Cocktail class
Make up class
Burlesque class
Irish dance
Pole dance
80's dance
Dirty Dancing theme
Wine tasting
Choose one or more of the above activities and be sure to have a party to remember! You can also add in a party bus, limousine, photography service or carriage tour to make it that extra bit special!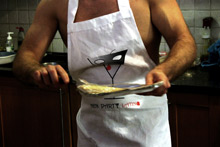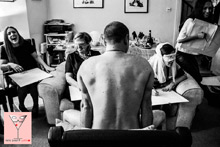 Packages
We tailor each package to suit our individual clients. Prior to booking your package we will discuss exactly want you are looking for and suggest different packages do meet your expectations and budget. Below are just some of our most common packages:
Life Drawing, nibbles and prosecco
Life Drawing & dinner
Life drawing & cocktail class
Make up class, prosecco, topless waiter, cupcakes
Limousine, party bus & topless waiter
Life drawing, cocktails, night club (at Opium)
Cruise, Cocktail class, Nude life drawing
Pedibus tour, Cocktail class, Nude life drawing
Nails, prosecco, topless waiter on the bus.
Naked chef dinner, wine, limo, night accommodation, VIP area
The above is but a small sample of what we provide and prices are approximate. Packages can be tailored to meet your party needs. Get in touch today to plan your perfect hen party send off!
Hen party ideas in Dublin
Hen party activities
Nude life drawing