When you're planning the wedding flowers for what will surely be one of the biggest days of your life, you want to know that you are in safe and experienced hands.
And they don't come safer or more experienced than Mary O'Gara – silver and gold medal winner at Chelsea and Hampton Court Palace flower shows and lead Designer at Floral Scents.
Mary creates gorgeous wedding flowers, bridal bouquets, ceremony displays church and civil cermonies, and reception celebration flowers to take your breath away. Mary also provides the attention to detail a bride requires by providing a specialised, professional service that is second to none.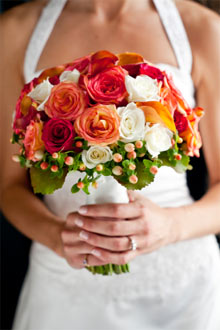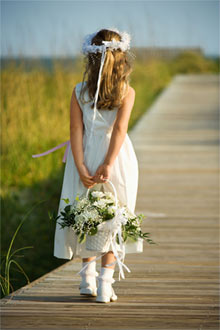 View a selection of stunning wedding bouquets and venue flowers that can be created for Your Special Day. Bespoke bouquets and wedding flowers can also be designed according to your colour schemes and preferences.Mary does not charge for the first wedding consultation.
Advice
Whether you are planning a lavish wedding or a simple family event,Mary will help you achieve your requirements with beautiful flowers and her expertise.
My floral designs are described as classic, vintage, modern, fresh, eclectic, gorgeous, and always unique - reflecting your personal style.
We could all use a little inspiration. Let Mary create custom floral designs just for you.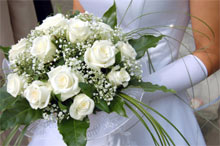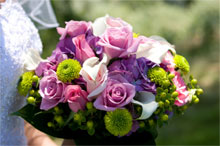 Packages
To facilitate your arrangements, Mary has created 3 wedding packages for you to choose from. Each package can be altered to complement your colour theme. Just click on the option that suits you to preview a list of items included in each package.
Bespoke Package
Flowers have always played a fundamental part in wedding ceremonies. The range of designs required for each wedding is wide and individual. If you are looking for something different for your Wedding Day you have come to the right place.
Mary will assist you in choosing the wedding flowers of your dreams.
Our Bespoke range is tailored to suit your individual needs, styles, colour schemes and budget. From bridal bouquets to button holes; Churches, civil venues and receptions - we can cater for all your floral requirements.