Summerhill House Hotel Wicklow
is a beautiful country house hotel surrounded by majestic scenery.
Nestled above the picturesque village of Enniskerry, Summerhill House Hotel is one of the finest country house hotels in Wicklow just 20km south of Dublin city centre. This magnificent hotel offers great value hotel breaks, has a hotel spa and is one of the most popular wedding venues amoungst all hotels in Wicklow.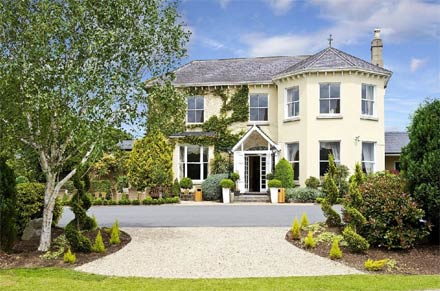 A selection of great hotel offers always make it a great destination. The Summerhill House Hotel exudes a refined, relaxed charm that will instantly put you at ease. We look forward to welcoming you to our Luxury Hotel Enniskerry.
Weddings
Summerhill House Hotel is a premier Wedding venue in Wicklow in one of its finest Country House Hotels. If you are looking for a Country House Hotel Wedding then getting married at the Summerhill House Hotel is definitely worth your consideration.
One of Wicklow and South Dublin's most popular wedding venues in Wicklow we can provide a host of suitable wedding packages including hosting your wedding ceremony. We can give you plenty of wedding ideas for real weddings and we regularly host wedding fairs.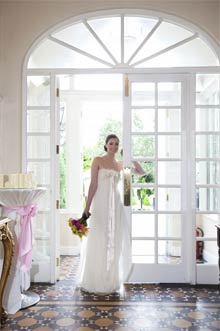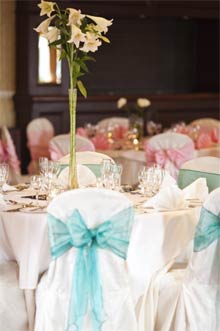 There are many country house hotels for getting married in but how many really care about making sure your day is unique, inspiring and unforgettable? Well we do when you have your Wedding at the Summerhill House Hotel. We now offer very inclusive All-Inclusive Wedding Packages as well as tailor made options. You will find the Summerhill House Hotel truly is a perfect Wedding Venue in Wicklow for Wicklow Weddings.
Spa
Located opposite Powerscourt House and Gardens for Spa Breaks and special offers the Summerhill House Hotel in Wicklow, one of the best country house hotels in Wicklow, is now home to the Rainforest Day Spa.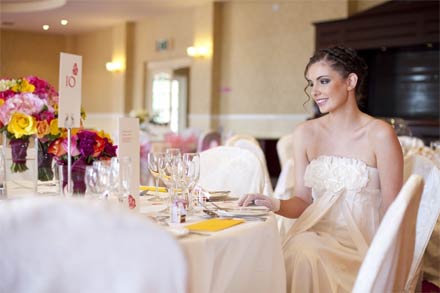 A popular Day Spa offering an extensive range of Spa Treatments including beauty and holistic services that are aimed at erasing your stress and revealing a glossier, happier you. You need look no further for the best in Spa Deals, Day Spa packages and spa hotel deals.
The eco wooden spa has an indoor sauna, steam room and relaxation room while outside on the deck overlooking the hills and the Irish sea is the relaxing hot tub and loungers to enjoy. Look no further than Summerhill Wicklow Hotel with Spa.