Welcome to
Clonabreany House
located in the heart of County Meath just 10 minutes outside Kells.
Ideal for weddings, private parties, family gatherings or self-catering holiday breaks in the courtyard cottages.
Clonabreany House provides the perfect setting for your wedding, and we pride ourselves on our excellent food and hospitality that we consistently deliver ensuring a truly memorable and unique occasion for your special day.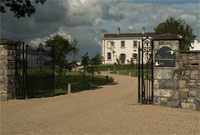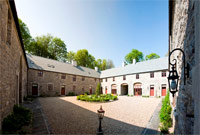 Our attention to detail, individuality and providing a professional, personal service is what makes Clonabreany House weddings so special. Every wedding is unique and tailor-made for you. Our experienced wedding co-ordinator will be available to advise and assist you in planning all aspects of your special day.
The Food and Catering at Clonabreany House is cooked personally and overseen exclusively by our in-house Euro-toques chef, Gerard Meade, who will personally assist with your menu selection and any questions you may have. His cooking style specialises in supporting local Irish food suppliers and therefore using fresh high level produce, in season and in line with the ethos of Euro-Toques, the European Community of Chefs, with which he has been a member since 1998.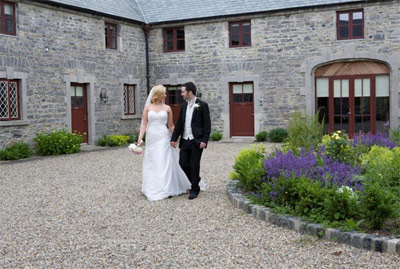 At
Clonabreany House
your celebrations can last more than just an afternoon and evening. You and your family and friends can come and experience all the comfort and hospitality that Clonabreany House has to offer. Meet up the night before in Clonabreany Courtyard. Gather in the cosy private sibín bar or have an informal meal in our banqueting suite which caters for up to 60 people.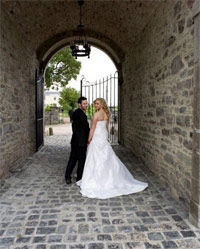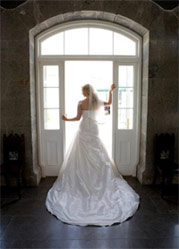 Clonabreany Courtyard provides luxury on-site accommodation for you and your wedding guests. Sleeping up to 84 guests, our courtyard cottages are fully furnished with fitted kitchens, bathrooms and an eclectic mixture of period and modern furnishings. Any surplus guests can be accommodated in nearby hotels, B&B's and guesthouses. Then why not continue the celebrations with a buffet or barbeque for your guests the next day.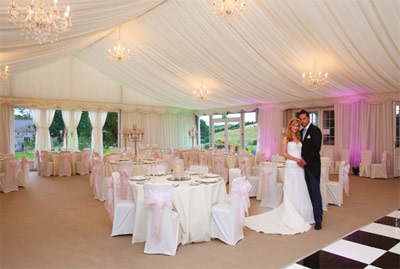 Whether it is a small intimate wedding or a large wedding celebration, Clonabreany House provides the perfect venue to make your wedding day truly unique and personal.