Our aim is to make accessorising easy and fun. Finding the right accessories and jewellery to match your favourite outfits is not a chore anymore so enjoy!
Christmas, Birthdays, Valentine's Day or Mother's Day we have suitable gifts for the dedicated fashionista and if you can't decide, pass on the fun of decision making with a Costelloe + Costelloe Goody Card, or Electronic Gift Voucher you can buy for any amount you like.
COSTELLOE + COSTELLOE has the best range of ​clutch bags, ​ dressy bags, wraps ​ and pashminas, fascinators and​ headpieces and costume jewellery you'll find ANYWHERE. Visit us in Chatham St. off Grafton St. Dublin where you'll see our huge and affordable range.
We can help accessorise brides, bridesmaids, mothers of the bride or guests and if we don't have what you're looking for we'll do our best to get it for you. You can start your search now on
www.costelloeandcostelloe.com
which has all our bestsellers available online, if your appetite for accessories isn't satisfied there call in to Chatham St. and prepare to be impressed!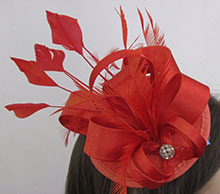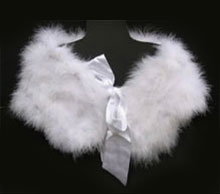 Whether you call an evening bag a purse, pouch, clutch or just a dressy bag… believe me whatever they're called we have all of them! The same goes for wraps, stoles, shawls, pashminas, different name, same purpose.
A Word on Colour
The words gold, diamond, silver, copper, amethyst are used as colour descriptions only... you can be assured that no precious metals or stones were used in the manufacture of our jewellery or bags! The colours you see on your screen are as near as we can get them to the actual items but may vary slightly from one screen to another. Please don't be put off by what we call the colour... one woman's purple is another woman's blue!
Evening Bags
We call them evening bags.... you might call them dressy handbags, purses, pouches or clutches. Invariably we're all talking about something glamourous possibly beaded, bejewelled or even feathery to carry all our essentials, a bag which will complement an outfit for a special occasion. Most of our clutch styles have a cord / clip-on handle to turn them into a shoulder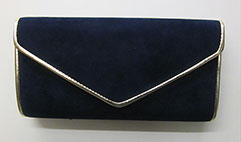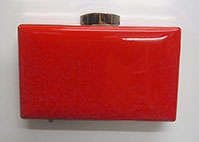 Large Clutch Bags
We have a wide variety of patent clutches and larger bags lots of colours and lots of styles, there is definitely one for any occasion - your dream bag awaits !!
Fascinators and Headpieces
Whether its for a wedding, the races or any special occasion our Fascinators and Headpieces are perfect for making you and your outfit stand out from the crowd. We have a huge selection which will match any outfit.
Shrugs
We have a beautiful range of shrugs, from sheer shrugs in black or ivory to net shrugs in gold or grey or an ostrich feather cape. We have a great range in a wide variety of colours.
Wraps and Pashminas
Sheer for glamour, wool for warmth, silk for luxury and a great range of colour. We have a fantastic selection of wraps and scarves, perfect for the Irish summer or winter.