Crowns and Tiaras

Since 2008 our goal has been to provide you with the ultimate quality at the best possible prices.
Providing stunning jewellery at the best possible prices to suit any occasion.
A wide range of tiaras, different heights, from beautifully tall to elegantly small. Necklace and earring sets not only for the bride but her bridesmaids and mother.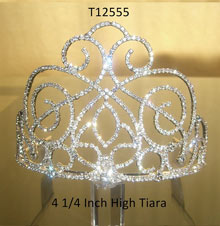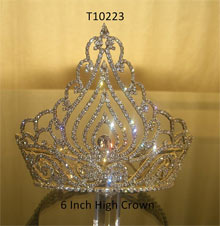 Stunning Crowns & Tiaras
Take your time to look through our range of stunning Crowns and Tiaras, all perfectly styled to provide the elegance you deserve.
Amazing Necklace Sets
Our elegant necklace sets have been specially selected to provide the perfect complement for any event.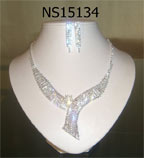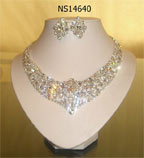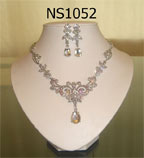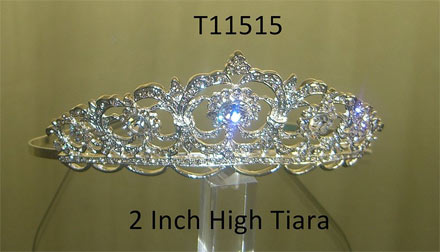 More Tiaras and Veils in Ireland
Visionary Veils

Bespoke Wedding Veil design service

Lace veils
Silk Veils
Vintage Veils
Celebrity Veil designs including Kate Moss, Lily Allen, Kate Middleton

We ship our veils internationally Phone number 07787 733475

---

Rice N Roses

We have an impressive array of bridal dress styles, including top designer bridal gowns.

We also have a stunning range of shoes, tiaras, veils & jewellery.

Let our team help you realise your dream wedding!

---

A Stone Rose
A Wedding By Caroline
Carrig Hill, Roscrea
Alice Ann Bridal
Main Street, Carrick-On-Shannon
Amays Accessories
BT61 8BG
Amore Mio Bridal & Fashion
Church Street,
Angelic Boutique & Bridal
1 Jinglers Court, BT32 3JY
Ards Bridal House
34 Frances Street, BT23 7DN
Beautiful Day Bridal Cottage
9-10 Vale Centre Business Park, BT47 3GE
Bella Donna Designs
51 Castlekeele, NEWRY
Belle Du Jour Bridal
2a High Street, BT23 5HL
B'Jewelled Bridal
CARRICKFERGUS
Bloomin Marvellous
10b Ardaravan Square, Buncrana
Bridal Beauty NI (Mobile)
6 Briarhill Close, Belfast
Bridal Corner
1 PROSPECT AVE, GLASNEVIN
Bridal Elegance
7 Elagh Business Park, BT48 8QH
Brides First Choice
Limerick
Bryansford Bridal
19 Bryansford Village, BT33 0PT
Cameo Bridal
First Floor, BT53 6AL
Campbells Brides
103 Lisburn Road, Glenavy
Cathedral Gowns
24 Irish Street, BT30 6BP
Cel Design Jewellery
26 The Crescent, Bagenalstown
Ciara Bridal
First Floor, The Powerscourt Centre,
Ciara Rose Bridal Boutique
Newtown House,
Classique Formal Dress & Limousine Hire
43 Mill Street, Ballymena
Coast
House of Fraser, Belfast
Crowns and Tiaras
Garrouse, Bruree
Darling Wear
'The Gables', Tullow
Deborah Rose Bridal
Unit 10, 19 Belfast Road, BT23 6HX
DePaor Designs
Unit E 10B,
Diamond Bridal
5 Maylor Street,
More Tiaras and Veils in the United Kingdom
More Tiaras and Veils in Ireland
0.1015625 3.233.233.89 companylisting Ban:1, But:2 02/07/2020
Jewelers, bling, bride, communion, crown, debs, diamante, earring, jewellery, jewelry, necklace, ring, shine, sparkle, tiara
"Jewelers, bling, bride, communion, crown, debs, diamante, earring, jewellery, jewelry, necklace, ring, shine, sparkle, tiara"