Welcome to
The Bridal Corner
, the House of Bridal Dreams. With 35 years of experience, we pride ourselves with our top collection.
We have managed to scoop some of Europe's top Bridal Designers.
At Bridal Corner we can create the Traditional look, the Classical look or the up-to-the-minute chic, sexy look.
Bridal Corner offers you all the benefits of one-stop shopping for all your wedding clothing and accessory requirements.
Established since 1992
Friendly, courteous and professional award winning service
Fittings & alteration service available
Special offers always available
Free storage of goods
Easy payment scheme (0%=20 interest); pay for your dress monthly
The journey to your perfect day starts when you walk through our doors.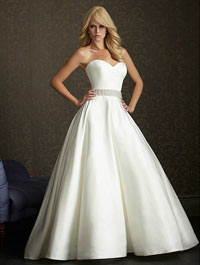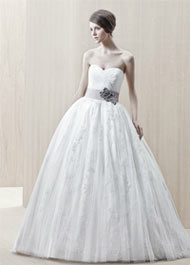 Buying your Gown
Many brides dreams have been shattered and turned into a nightmare after making their purchase on the Internet. When purchasing a bridal gown on the Internet you could be purchasing a counterfeit or 'fake' gown. Some of the disasters that brides have reported when purchasing on the Internet include the following: the gown arrived damaged, in the wrong size or colour, or the gown was the incorrect style. All of these disasters happen without brides having any recourse because they purchased their gown on the Internet.
The Bridal Corner
prides itself on craftsmanship and customisation. When purchasing a gown on the Internet, these qualities could be compromised. When purchasing your gown from The Bridal Corner, you will be assured that you will receive personalised and knowledgeable expert service, professional alterations and excellent sales service.
Our Services
Creating Gowns for the sophisticated bride, Bridal Corner takes a fresh and modern twist on classic silhouettes with exquisite attention to detail and fine embroideries. Luxurious fabrics such as rich silky satins, shimmering organzas, delicate laces and satin chiffons create spellbinding opulence. Fabulous options including sleeves, jackets, complementing veils and a lace up or zip up back gives your bride customisable changes on certain styles for her gown.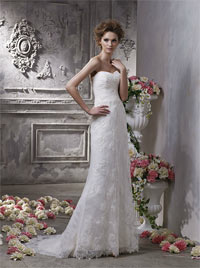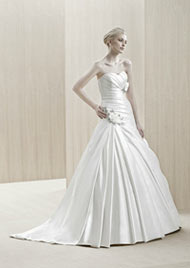 Bridal Corner recognises that today's brides all have individual tastes and budgets, and that one collection of dresses cannot possibly suit everyone. With this in mind we recommend that you get in touch with us for our professional advice on what your requirements may be for your special day.
With excellent and experienced customer service, we can insure exact attention to detail for your fittings and special requests for some adjustments you may require. With this in mind you will see why Bridal Corner give that special feeling to our customers.
Timeless elegance, exquisite style...it must be Bridal Corner.
We also highly recommend you to view our 2009 bridesmaid and flower girl collection - if you would like to be the Belle of the Ball we have beautiful evening and debs wear.