Welcome to
Bride's First Choice
, Ireland's first modern salon, specializing in bringing affordable prices and the latest in bridal fashions to amazing service in the comfort of your own home.
We offer immaculate quality and service, which is absolutely unique. Our mobile bridal salon comes to your place and brings an outstanding experience in wedding dress choice. Our objective is to minimize your stress and heavy expenses in finding the dress of your dream.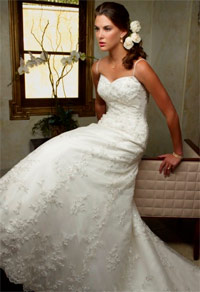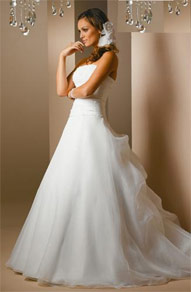 Our salon features an extensive collection of Bridal fashions to match whatever you are looking for on that special day. Sophisticated, classic, elegant, or dramatic gowns for any occasion from a candlelit cathedral to a wedding on the beach.
Our salon carries gowns in all sizes for all occasions for any price range. This includes an extensive assortment of plus size gowns, gowns that can be made temple ready, and Quinceaneras.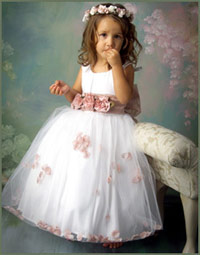 At your appointment a caring consultant will guide you through every step of your shopping experience. We are here to make this day a memorable day for you, and we will do everything to provide you with the best, most comfortable experience possible.
Specialising In
With Bride's First Choice there is no need for you to travel or to worry about anything except making just a single phone call or email and relax! We travel all over the Ireland! Invite your mother,your best friend, anybody whose opinion is valuable to you… Bride's First Choice is coming directly to your house with the best of the latest bridal collections picked up all over the globe! Whatever you're looking for - we have it and bring it to you!!!!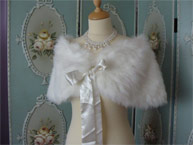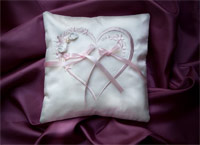 Looking forward to playing a part in your extraordinary experience of becoming a Bride!!!