Peter McLean Wedding Car Hire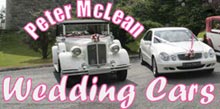 Peter McLean Wedding Cars Donegal
Travel to your Wedding in exquisite style & comfort in our
Fleet of Luxury Wedding Cars
All
Our Cars
come to you in immaculate condition, ready for your big day.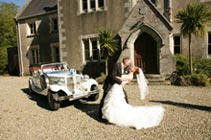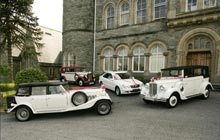 Chaffeur Driven Professional & Smart Services
Two Beauford Convertibles - With the convertible roof down you will really get noticed on your wedding day. We have two Beaufords for hire to complement each other. You can also team the Beaufords up with any of our other traditional wedding cars.
As with all our wedding cars, champagne is poured for you and your guests to celebrate the special occasion. Let us look after you on your big day and take that magical photograph by your cars to remind you for ever more.
Personalised Number Plates


Champagne Provided


Matching Ribbons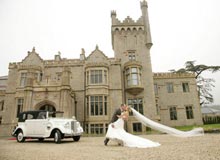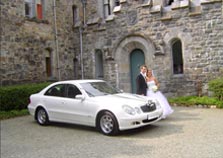 Regent Convertible
This Regent Convertible is a brand new convertible wedding car on the market, with a convertible roof, walk boards and spare wheels on each side.
Beauford Convertible
This is the convertible Beauford wedding car with its light cream paintwork and convertible roof, upholstered in cream leather. With the convertible roof down you will really get noticed on your wedding day.
Mercedes E-Class
The new E-Class Mercedes is ideal as a contemporary Bridal car and is also suited as a support car for bridesmaids, groomsmen or parents car. This car works very well alongside the Beauford convertible with matching colours as it allows the Beauford convertible to take centre stage. The body colour is white and the interior is black leather. This car is luxury in the extreme.
Stretch Mercedes
The Stretch Mercedes is an ideal car for a full bridal party. The Mercedes provides a most impressive way to travel in luxury and arrive in style.