Failte Originals Wedding Stationery and Caricaturist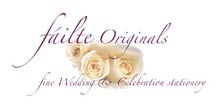 Fáilte Originals offers you wedding stationery and caricatures by award-winning designer Lynne Reece Loftus that is unique yet affordable.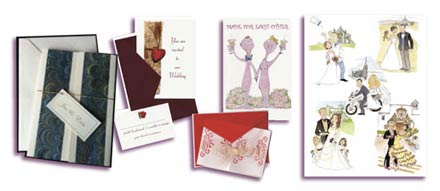 Expertly hand-crafted in our studio in Greystones, Co. Wicklow, designs range from the luxurious to the light-hearted. We work closely with each couple to ensure your wedding stationery reflects the style of your wedding. And we are happy to assist you to help make your wedding theme a reality.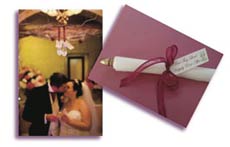 Fáilte Originals can also provide you with matching Order of Service booklets, Candle Wraps, Illustrated Signature Boards, Table Cards, Table Plans, Personalised Favours and Sweet Centrepieces.
And now introducing our new Wedding Guest Trees, a fun and stylish alternative to the traditional guest book.
Our updated website, where you can order and purchase online, will be up and running shortly.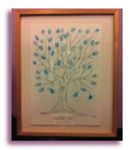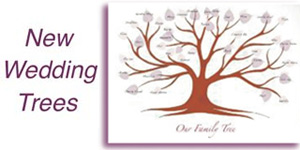 Joanne & Grant: "Thank-you for all your help with our wedding invitations. They were really lovely and we are still hearing lots of comments on them."
Deirdre: "We can't thank you enough for all the effort you put into our wedding invitations. People are still commenting on how unique they were."
Nicola: "I recently ordered your wedding scrolls. I must say they went down a treat with our guests and everyone loved the detail. Thank you again for all your work on these."
Find Failte Originals Wedding Stationery and Caricaturist in
Stationery