Thoughtfulpoems.com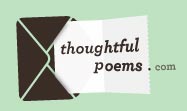 A personalised poem written just for you.
Whether you want to say Happy Birthday, Congratulations, I love you or I'm sorry, a Personalised Poem is a totally unique and special gift that will be treasured always. Occasions come and go but words last forever!
About Susie
My name is Susie Jordan and I live in Dublin, Ireland. I started writing poetry from an early age and my gift for it grew as time went on. For me it has been a wonderful way of communicating my feelings to those I love. To engage people emotionally with my poems has given me such satisfaction over the years. I believe the gift of poetry gives people the opportunity to connect with each other in a closer way.
"I got this done for my friend who had moved away from home and was feeling homesick. It absolutely made her day and cheered her up no end, reminding her that her friends will always be there. Thank you Susie"
Sarah, Malahide, Dublin
Order Online
How it works
Go to the Order Online page and choose which Poem Option you require: Emailed, Scroll and Posted or Framed and Posted.


Choose whether you require an Audio recording of the Poem sent to your email. This shows where the emphasis on the words should go (if you are planning to recite the poem for the recipient).


Fill out the Order Online Form and make payment using Paypal.


Additional verses may be required to include all information given. This will be agreed with you beforehand.


A draft of the poem will be sent to you before finalising.


Poems will be emailed or posted to the address provided.

Find us on Facebook

Feature Poetry Article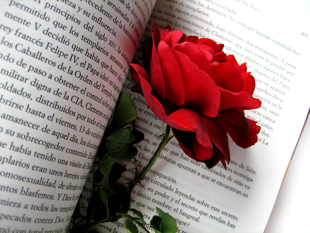 Love poetry offers a way to express your beliefs about marriage. A romantic verse captures the emotion of the big day and can be used during the ceremony.
Get inspired
Visit your local library or bookshop and check their poetry collections. You may find the librarian guiding you towards the work of a local poet or a famous piece detailing a beauty spot that means something special to you and your partner that you could use as a metaphor for your relationship.
Take inspiration from Love Letters of Great Men. From the private papers of Mark Twain and Mozart to those of Robert Browning and Nelson, the Sex and The City movie spin off book collects together some of the most romantic letters in history.
0.046875 34.204.198.244 companylisting Ban:1, But:3 05/07/2020
personalised poem, happy birthday poem, congratulations poem, funeral poem, funeral message, goodbye poem, birthday poem, personalised happy birthday poem, personalised congratulations poem, personali
"personalised goodbye poem, personalised birthday poem, personalised poetry, personalised poems , poetry gifts, poem gifts, wedding poems, wedding poetry, special occasion poems, special occasion poet