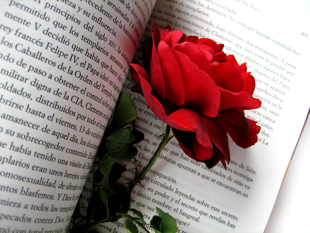 Love poetry offers a way to express your beliefs about marriage. A romantic verse captures the emotion of the big day and can be used during the ceremony.
Get inspired
Visit your local library or bookshop and check their poetry collections. You may find the librarian guiding you towards the work of a local poet or a famous piece detailing a beauty spot that means something special to you and your partner that you could use as a metaphor for your relationship.
Take inspiration from Love Letters of Great Men. From the private papers of Mark Twain and Mozart to those of Robert Browning and Nelson, the Sex and The City movie spin off book collects together some of the most romantic letters in history.