Evolve Menswear Wedding & Formal Hire
Located in the busy Letterkenny Retail Park in County Donegal, Evolve is the largest menswear store in Donegal and also boasts one of the largest and most luxurious Private Wedding Hire Departments in Ireland. Having already been named in one of Ireland Top 50 Retailers by Retail Excellence Ireland, and has just won Retailer of the year, you can be assured you are in one of Irelandís premier stores in terms of product, customer service and environment.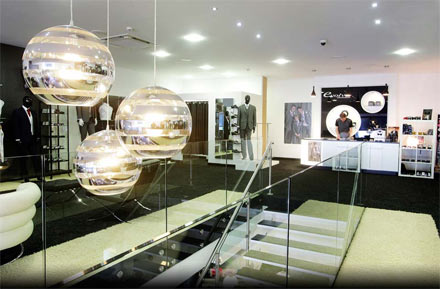 In the 9000 square foot store you will find a host of international brands for men of all ages, each divided seamlessly into it owns area!
Evolve Casual Wear - Tommy Hilfiger, G-Star, GAS, Scotch & Soda, Fred Perry, Peter Werth, Shine, Ripstop. Crosshatch, Selected Homme, Petrol, Drunken Monkey, Mustang, ETO Jeans, Pepe London, Solid, Farah Vintage, Oringinal Penguin.
Evolve Suiting - Gibson London, Ben Sherman Tailoring, Scott by the Label, Bossi, Como, Studio, Red Select, Remus.
Evolve Mature Gentleman - Camel Active, Tommy Hilfiger, Jacks, Pre-End, Dockers, Marvelis, Olymp, Wolsey.
Evolve Footwear - Base, Frank Wright, Converse, Oringinal Penguin, Fred Perry, Mustang Shoes, Ben Sherman, H by Hudson, J-Shoes/Boots.
Evolve Wedding Hire/ Formal Hire (located on the first floor)- The North West finally has a Menís Formal Hire Area that woman want. Sorry Ladies this is only for the Evolve Groom! Top Quality Light Weight Suits. Large Range of Matching Waistcoats. Ties and Cravat Colour Matching a speciality. Early Booking is defiantly advisable.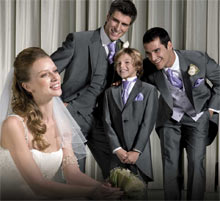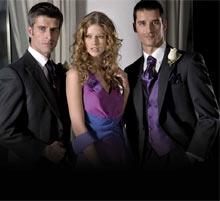 Evolve Menswear opened the doors of itís new store in March 2010. The ultra modern sleek store is a years beyond itís time while at the same time offering the highest standards in customer service.
At Evolve Menswear we offer an express alterations service where you can get alterations done while you wait. We alter all garments such as, suits, jeans, shirts and coats. Just ask one of our friendly staff to assist!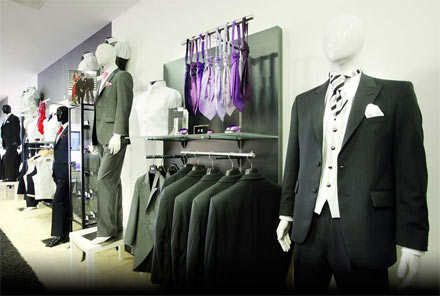 Wedding Hire
We bring you the highest quality in lightweight suits, largest unrivaled choice together with service beyond expectations. We are a family run business, and we pride ourselves on giving you the perfect enviornment to choose your wedding suits.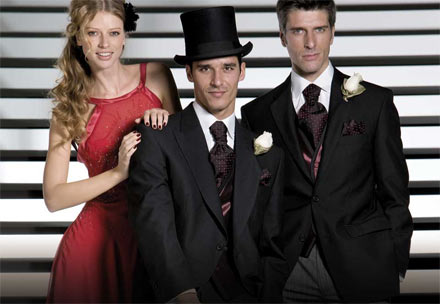 You will find the most comprehensive range of modern and contemporary suits as well as a range of accessories from a host of top European Brands. All the suits you will find at Evolve are special lightweight materials, giving the groom the ultimate in comfort and style.
At our spacious wedding department it is easy to view all our range and to mix and match waistcoats, cravats, ties, shirts and suits. We also can match almost any bridal colour in either a tie or cravat.