Tour America.ie

Tour America
was founded 17 years ago by Mary McKenna who saw that there was a gap in the market for a company offering an excellent service to the U.S. at reasonable prices.
From small beginnings with a staff of 3, Tour America has grown to become Ireland's leading North-American travel specialists employing more than 50 enthusiasts.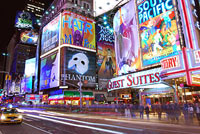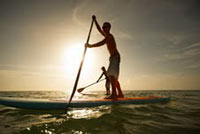 Everything that Tour America sells to its customers is recommended from personal experience. We are specialists when it comes to travelling to the U.S., enabling us to give the best advice and the best deal by consolidating our buying power.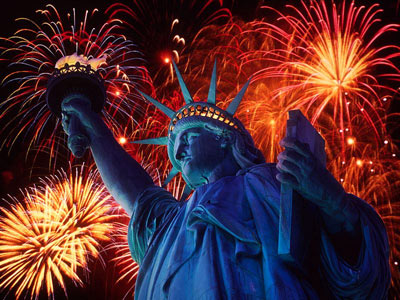 Our outstanding excellence has been recognised year in and year out when the Irish general public voted us Tour Operator of the Year 2009 and again in 2011 in the Irish Travel Consumer Awards.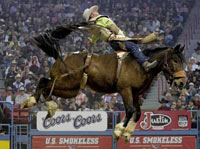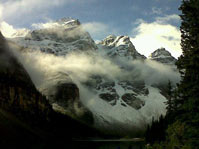 In 2011 we also won the Evening Herald Travel Award, the Best use of Social Media in Ireland. In March 2010, we received the award for Deloitte Best-Managed Company 2010, and again in 2011 - and now AGAIN in 2012, something NO other travel company in Ireland has achieved.
So it's simple, booking your holiday with Tour America guarantees you the best!

Feature Travel Agents Article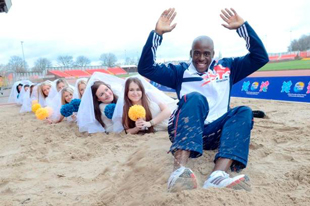 Blushing brides brandishing bouquets have proven to be no Olympic hurdle for Team GB long jump hopeful, JJ Jegede, as he "leap"-froged over them on February 29- the only day women can propose.
Like Olympic athletes, for the country's women, some chances only come round every four years.
As thousands of our athletes are putting forward their proposals for inclusion in the London games, many women across Britain were doing the same - with a summer wedding rather than a gold medal their ultimate goal.
More Travel Agents in Ireland
Tour America Direct.co.uk

Secure online booking with a fully bonded and protected company.

17 years of excellence providing dream holidays to our customers.

---

Breakaway Travel

Being independent, we aim to find the perfect holiday for you - just think of us as your personal travel organiser!

Summer Sun
Winter Holidays
Cruise
Ski
Far & Away
City Breaks
UK & Ireland

---

Portrush Travel

Portrush Travel Worldchoice is a leading independent travel agent offering a wide range of honeymoons and weddings abroad.

Honeymoons
Weddings Abroad & Romantic Breaks
Free Insurance for Honeymooners

We always have great deals on so call us for the latest offers!

---

Abbeyfield Farm Country Pursuits
Abbeyfield Farm Country Pursuits,, Clane
Breakaway Travel
Unit 24/546 Kennedy Centre, Belfast
Chaka Travel
First Floor, Belfast
Classic Resorts
24/25 Lower Liffey Street,
Concorde Travel
69 Upper OConnell Street,
Cruise Holidays
62 - 63 Middle Abbey Street, Dublin 1
Cruise Holidays
62 Patrick street, Cork
Curragh Travel
Unit 3, Newbridge
Czech Tourist Authority Czech Tourism
13 Harley Street, London
Irish Honeymoon Registry
11 Vernon Ave, Clontarf
Lee Travel Limited
24 Princes Street, CORK
Orrs Travel
1-6 St. Helens Business Park, Holywood
Portrush Travel
21 Main Street, Portrush
Strand Travel
Strand Travel, Waterford
Tour America Direct.co.uk
62-63 Middle Abbey Street, Dublin 1
Tour America.ie
62-63 Middle Abbey Street, Dublin 1
travelmax.co.uk
Unit 12/Ballymena Business Development Centre, Ballymena
1 Stop Travel
Odeon House, Galway
Aloha Holidays
65 Roebuck Castle, Dublin 14
American Holidays
22 Lombard Street, Belfast
American Holidays
18-19 Duke Street, Dublin 2
Authentic Ireland Travel
Elevation Business Park,
Beacon Cruises
Beacon Cruises, The Cruise Centre, Cork
Caribbean Collection
30 Lower Abbey Street, Dublin 1
Century Travel
1 Castle Court, Dungannon
Clubworld Travel
Unit 3/Dromalane Mill, Newry
Clubworld Travel
17 Magowan Houses, Portadown
Clubworld Travel
Banbridge
Clubworld Travel
Crumlin Travel Club
82 Main Street, Crumlin
More Travel Agents in the United Kingdom
More Travel Agents in Ireland
0.1289063 52.23.219.12 companylisting Ban:1, But:2 30/11/2021
Holidays in United States, US, USA Destinations, USA Vacations, America Holidays, USA Holidays, USA Flights, USA hotels, Flights to America, Hotels in America, America Package holidays, Ireland to Ame
"Holidays in United States, US, USA Destinations, USA Vacations, America Holidays, USA Holidays, USA Flights, USA hotels, Flights to America, Hotels in America, America Package holidays, Ireland to Am