Congratulations on your engagement!
Concorde Travel can help you organising the biggest day of your life! Our dedicated Wedding coordinators, both in our office in Ireland and abroad, are on hand to ensure everything runs smoothly and that this unforgettable occasion is as special as it should be.
Whether you wish to marry in the beautiful Old Town of Dubrovnik, at one of Cyprus' romantic beachfront locations or in any of our beautiful wedding destinations , we are here to assist you with all arrangements and remove the hassle of organising everything on your own, which can be both stressful and time-consuming.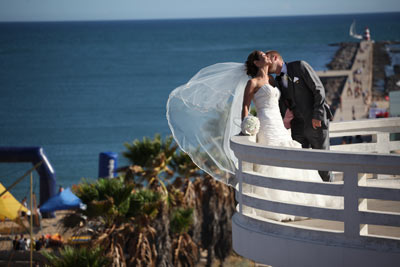 There is a number of reasons why couples consider getting married abroad; from cost saving to simply avoiding the hassle of arranging the event. Nicer weather and an attractive location are just an added bonus! The cost of your entire wedding abroad will probably come in at a significantly lower price than that of a traditional wedding in Ireland, and the amount of preparations on your end will be significantly reduced by comparison with what you would encounter at home. Additionally, you – the wedding couple – can avail of further discounts depending on the number of people travelling; please ask us for details.
Whether it is a civil or church wedding, a vow renewal or a blessing, we can organise it all – tell us what you are looking for and we will be happy to advise and tailor your perfect ceremony. Call us at 01 775 9300 or use the quick enquiry form on this page for more information on wedding and honeymoon options available!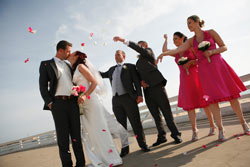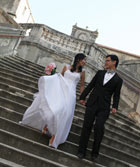 Our featured wedding destinations: Croatia, Montenegro, Cyprus, Malta and Portugal (Algarve)
If you are thinking of a wedding in one of our featured resorts, please consider the following questions so that we can make recommendations with the wedding package to suit you the most:
When is the big day? (Estimated if unsure)
What type of ceremony would you like to have? Civil, church, a blessing or vow renewal?
Will friends and family attend your wedding or is it just the two of you?
What destination are you interested in?
Please tell us about the types of locations of your choice in order to help recommend ideas and potential destinations.
What type of accommodation would you prefer – self-catering apartments, 3, 4 or 5 star hotels?
The more details you give us when enquiring – the better! 
Your wedding is safe with us
Concorde Travel are a Dublin-based tour operator specialising in holidays to Croatia, Montenegro, Bulgaria, Cyprus, Sardinia, Sicily and Malta; fully bonded for your protection and peace of mind (T.O. number 052), and part of Joe Walsh Tours, Ireland's longest established tour operator.