Welcome to Betty B Wedding Photographer. I am a professional Irish wedding photographer in Ireland, serving the North East.
Betty B Photographer offers a unique blend of artistic style, professionalism and creativity to produce distinctive and striking photographic memories that will last a life-time. Betty is renowned for her engaging personality, enthusiasm and ability to communicate with people in a relaxed and informal manner.
Betty B Photographer specialises in Wedding Photography, Portraits, Events, Christenings, Communions, Confirmations, Anniversaries and Birthdays.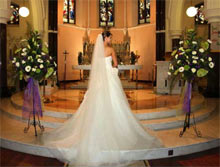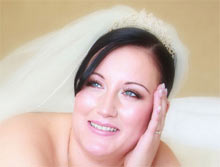 She uses Canon 5 D M11 cameras during a photo shoot whether that is a wedding, christenings, communion, confirmation or any other family occasion and has 70/200 F2, 24/104 F4 AND 100m F2 top quality lenses enabling her to capture every type of photo imaginable.
Her photographic instincts and expertise are clearly seen in the finished product of her work. She has an ability to deliver exactly what the bride & groom and other clients want.
Weddings
Although I work in different photographic fields, my passion is for wedding photography as it is a most rewarding job to do. I work hard to tailor-make wedding packages ensuring they are unique and personal, creating beautiful memories for each couple and I have the ability to deliver exactly what the bride & groom want.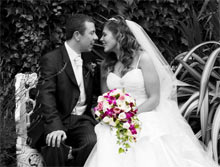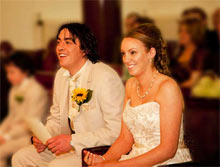 Services
Your wedding day is one of the most happy and memorable days of your life to be celebrated with family and friends.
I ensure that all picture requirements are discussed at length with the Bride and Groom before the big day so all you have to do is enjoy yourself and wait to see the results when we process your wedding picture.
I will take as little or as much time as the bride and groom desire when taking the pictures – this will all be agreed before the big day so that you get the pictures you want ... and more.
Where possible, I encourage location shots as they are a lot of fun and a great resource for bridal party portraiture.
So regardless of weather or location, you will have a photographic diary of the day's events from as coverage starts when the bride is getting ready and continues through the day to the start of the meal.