A Limerick native residing in Cork City since 2001 and working as an independent professional photographer exclusively working within a documentary photographic style, and also working as a part time photography tutor.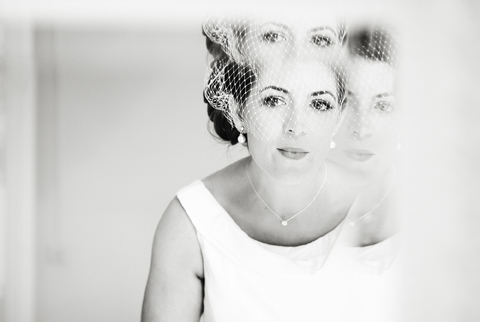 Are you looking for a wedding photographer? And do you want something creative and special? Why not go for documentary wedding photography?
Are you looking for something different? Perhaps you have already seen the forced, static and staged images that so many wedding photographers provide. Let me show you how candid wedding photographs can tell the story of your wedding day for you to enjoy for years to come.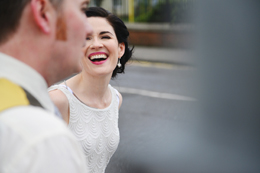 It is your wedding, not the photographer's
Traditional, and even many reportage wedding photographers, find the need to slow down the day. Some will interrupt the ceremony to get their shots and set up scenarios. Most likely these will be the same setup they use for each and every wedding. Setting up the images can easily take two hours… of your time. And meanwhile you and your guests will be waiting around missing out on all the fun moments, the interactions and the enjoyment. Let's face it, it is boring, it drains away the energy of the day, and it slows everything down.
I won't stop your wedding day and let you and your guests wait around for hours.
As a documentary photographer, a reportage photographer, or a photojournalistic photographer, my approach reflects this. My job is simply to document your wedding day, which means you won't even notice me as I work. No set up photographs, no nonsense, and no fuss. I simply shoot events from your wedding day as they unfold, leaving you to fully enjoy your day. The only time you will be aware of me is when it comes to your family and bridal portraits. But again, I think fast and work fast – you won't be waiting around.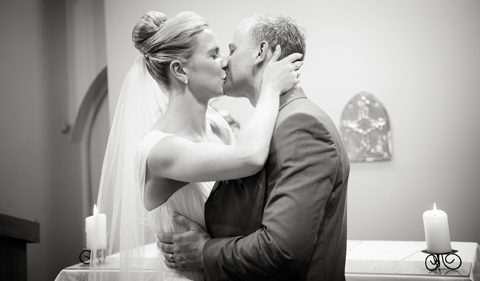 Couples who book me say the same thing: "No fuss, just real photographs"
The images can be dynamic, the images can be subtle, but you won't have any of the generic clichés usually associated with wedding photography. Simply think "Photography" and not "Wedding Photography" and you get something truly unique, refreshing and memorable that really sums up your wedding day.
Testimonials
"Thank you so much for providing us with beautiful, unforgettable photographs of our big day. It is very much appreciated and we'll certaintly be recommending you to family and friends. You had us feel so relaxed and indeed special"
Thanks again
Rory & Yvonne
Find us on Facebook