Secret Boudoir
is Ireland's only dedicated Boudoir Photography studio, and is ran exclusively by women. Our studio was purposely created for Boudoir, and has a unique french boudoir theme.
Boudoir photography is becoming increasingly popular, especially with Brides to be as a pre wedding gift for the groom, or an anniversary or birthday gift for the person in your life. It's not just for women though, we often get couples and men in too!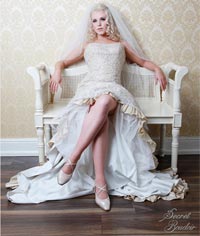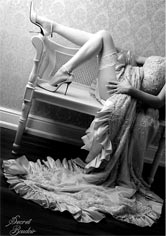 Relax and be pampered, sip sparkling wine in your robe and slippers whilst having a complete make over and hair styling by our talented female team. Then have your tailored photo shoot, with full guidance on how to pose to achieve the best possible results.
Secret Boudoir
has an extensive wardrobe, accessory and prop collection to avail of. Everything from Corsets to Burlesque fans, Masquerade masks, satin gloves, basques, lingerie, and even a large selection of wigs! Dressing up has never been so much fun!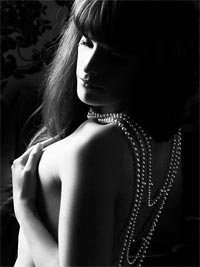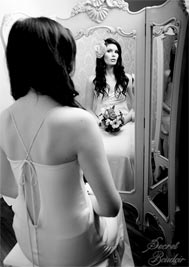 All retouching
and printing is done in-house, so we can guarantee your privacy. No matter if you are a size 8 or 28, our expert styling and posing help you achieve sensational photos. Retouching is included on all prints. Itís not just for celebrities anymore!
Our Boudoir Photography Experience is just as much for you as it is for him! We capture your femininity in a truly unforgettable style, with beautiful sensual portraits.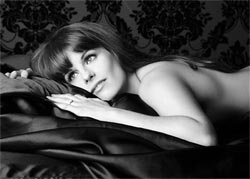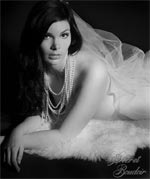 Contact Secret Boudoir on
00353 (0) 1488 0174
or visit our
Website
for more information.