Book Priory Weddings for your Video, Photography and Red Carpet Hire and receive a 20% discount when you quote the wedding planner!
We operate Priory Weddings from Priory Studios in Dublin and we shoot weddings throughout Ireland and the UK. Browse through our
Wedding Gallery
to see some of our stunning locations including the Giants Causeway, Slane Castle, Blessington Lakes, The Ritz Hotel, London and Trinity College Dublin to name a few. If you like what you see, do get in touch!
We offer the latest wedding album presentations from Italian and Australian wedding albums to displaying your images on an Apple iPad.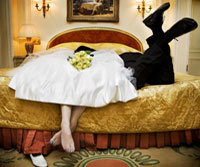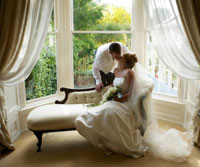 Photography
Your two award winning photographers are Dominic Lee AMPA, and Laura Leonard LIPPA who will both capture your special day with a mix of reportage, classic and contemporary photography. Our approach is to document your wedding day in an unobtrusive manner. Being in the right place at the right time is what we do best, capturing the spontaneity of the day as it unfolds. Essentially, this increases the choice of photographs you have when your wedding album is being designed.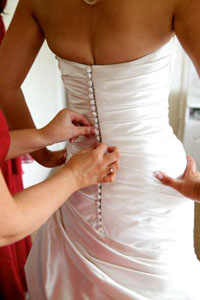 Video
Our Videographer Vladimir Polivanov records your wedding day from the morning preparations to the evening's entertainment. Your wedding offers Priory Weddings the opportunity to produce creative, unique and one of a kind movies that you will treasure for years to come.
Red Carpet Hire
We offer a red carpet hire service from the church door to the altar. It adds a touch of royalty, keeps the dress clean and makes your church entrance and aisle look spectacular.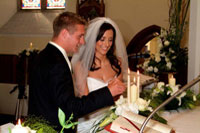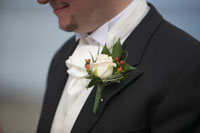 Testimonials
"From the moment we met the photographers at Priory Weddings we had complete confidence in them. We had an idea of how we wanted our photos and they translated them brilliantly, in fact they were better than brilliant. We had a wonderful New Years Eve wedding and even though they had their own family events to attend, they never rushed or let us feel pressured in any way."
-Sue & Pete
"Our Video is absolutely magical, not only is it such a beautiful keepsake, it is so nice to watch and relive the wonderful memories of our special day. We are so glad we chose Priory Weddings, we can not recommend them highly enough."
- Nicola & Richard
Our client list may include Sir Richard Branson, Maeve Binchy, Michael Flatley, Sharon Corr, Amy Hubberman and many other famous people but we offer the same expertise and high standard to all of our clients, which comes from 25 years experience shooting weddings & portraits.