Failte Originals Wedding Stationery and Caricaturist

Wedding caricatures by award-winning illustrator Lynne Reece Loftus are a little out of the ordinary.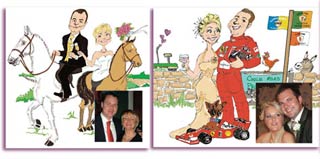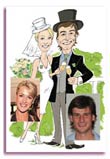 Sandra: "Love the invites, they are amazing!!!!!..will recommend you to anyone I can. Fantastico!!!"
Deirdre & Diarmuid: "People are still commenting...the caricatures effortlessly expressed so much about us and set the tone for the relaxed day. ...have been recommending your work to lots of people."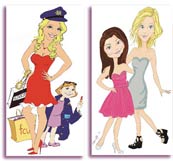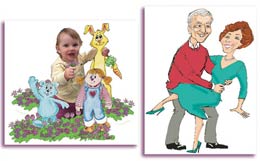 Lynne has been creating rib-tickling caricatures for special occasions and personalised stationery for decades adding in pets, cars and all those little quirky details that tell your story.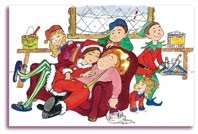 And after Lynne has completed the illustration of your original caricature, we can print it for you on high-quality card as invitations, matching stationery, signature boards and mementoes.
The Caricature Cartoons can also be provided as large-format (A4 & A3) Special Occasion Cards and posters for Birthdays, Anniversaries, Retirement etc. and as personalised Christmas cards. Booking recommended now for Christmas 2012.
Find Failte Originals Wedding Stationery and Caricaturist in
Caricatures