Change - Pavilion
Change - Pavilion
Address
Pavilions Shopping Centre,
Ireland,
Swords,
Dublin,
Ireland
Telephone
00353 (0) 1 895 6613

The other addresses are as follows:
11 Eglington Street, Galway
2 Park Street, Dundalk
City Mall, Crescent Shopping Centre, Limerick
Omni Park Shopping Centre, Santry
Change Lingerie
- Excellent Wedding Lingerie with Full Free Fitting Service at very affordable prices.
An International Brand with more than 150 stores around the world and in 5 locations in Ireland, Change offers a complete wedding lingerie package at a fraction of the cost of other stores. Beautiful lace lingerie, corsets, stockings, hold ins and hold ups for the special day. And something sexy for your special night.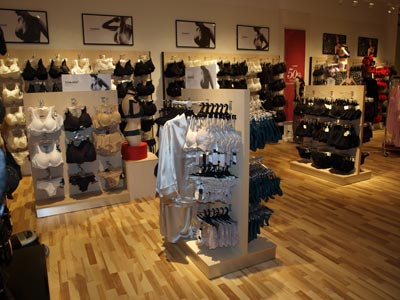 Come in and get measured! No need to reserve. A full fitting service is always available - and we have Ireland's widest selection of sizes from 28 to 44 back and A to K cups. Our friendly and fully trained staff will find the perfect size for you, that will feel exceptionally comfortable and will enhance your figure.
Come and visit us in our stores in Dublin in Pavilions and Omni Shopping Centres; Shop Street in Galway, Limerick Crescent Shopping Centre; and Park Street in Dundalk.
Bra prices start from €14.95 and we always have special offers in store.
Change. YOU only better.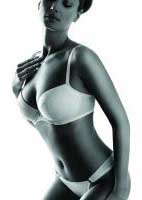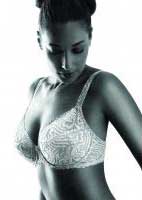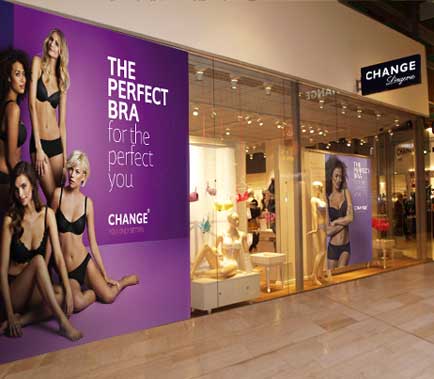 Write a review of Change - Pavilion

More Lingerie in Ireland
Beautyfull Bridal
6 The Moorings, Newross
Bridal Elegance
7 Elagh Business Park, BT48 8QH
Change - Omni
Omni Park Shopping Centre, Santry
Change - Pavilion
Pavilions Shopping Centre, Swords
Dare Boudoir Photography
The Studio 5 Crescent Business Park, BT28 2GN
Intimate Lingerie
College Close, Dublin
No 8 Fine Jewellers and Bridal Boutique
8 James Street, Cookstown
Perfect Day - The Wedding Specialist
88 William Street, BT66 6JA
Secret Boudoir
1 Harrington Street,
The Suite
26 Drury Street, Dublin 2
After Dark @ Chantilly Lace
71-75 Queen Street, BT66 8BW
Aine's Boutique & FABU
Main Street, Longford
Ann Summers
50 Fairhill Shopping Centre, Ballymena
Ann Summers
55 Rosemary Street, BT1 1QB
Ann Summers
4-5 Prince Street, Cork City
Ann Summers
30 - 31 Oconnell Street, Dublin
Ann Summers
A8 Bow Street Mall, Lisburn
Ann Summers
12 Buttercrane Shopping Centre, Newry
Austins Department Store
The Diamond, Derry
Azizi Lingerie
1 Kildare Street, BT34 1DQ
Bernadette Elizabeth
20-22 Bridge Street, Newry
Boudoir Girls
Rostaff, Headford
Camille Lingerie Antrim
Unit 44 Junction One Outlet Village, Antrim
Change - Dundalk
2 Park Street, Dundalk
Change - Galway
11 Eglington Street, Galway City
Change - Limerick
Crescent Shopping Centre, City Mall, Limerick City
Clerys
18 - 27 Lower OConnell Street, Dublin 1
Free Spirit Lingerie
Ashgrove, Nenagh
Legslove.Ie
Dublin
Moreland
Unit 8 Abbey Business Park, Dublin 13
Ophelia Lingerie
3 River Court, Dundalk
Ophelia Lingerie
5 The Green, Malahide
Ophelia Lingerie
Dyer Street, Drogheda
Ophelia Lingerie
First Floor, Henry Lyons & Co. Department Store, Sligo
Peaches & Cream
24 Royal Hibernian Way, Dublin 2
Susan Hunter Lingerie
13 Westbury Mall, Dublin 2
More Lingerie in the United Kingdom
More Lingerie in Ireland
Feature Lingerie Article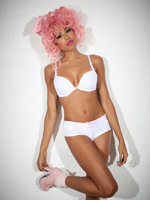 Bridal lingerie has a dual role, it should provide silent support during the ceremony and reception, yet speak volumes to your groom on your wedding night.
Choosing the right bridal lingerie is imperative as it will provide you with a firm foundation to accentuate your best features.
Choose correctly and it will also hide the lumps and bumps that all women have but would rather not speak of. If you are not buying your lingerie in the same store as your dress, take your dress or at least a sample of the fabric with you when you try on your lingerie. Do not be tempted to leave your choice to the last minute and go for a more economic option; these aren't just any undies, these are perhaps the most important pair of undies that you will ever purchase.