Costelloe and Costelloe
Gloves, Fascinators, Wraps and Pashminas Ireland Bags Dublin, Jewellery Ireland, Online Shop Dublin, Bags online Ireland, Accessories for Brides UK, Accessories for Bridesmaids Northern Ireland, Accessories for Mother of the Bride Ireland
Costelloe and Costelloe
Contact
Mary Costelloe
Address
14a Chatham Street,
Ireland,
Dublin 2,
Ireland
Telephone
00353 1 671 4209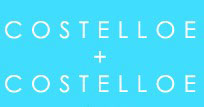 Our aim is to make accessorising easy and fun. Finding the right accessories and jewellery to match your favourite outfits is not a chore anymore so enjoy!
Christmas, Birthdays, Valentine's Day or Mother's Day we have suitable gifts for the dedicated fashionista and if you can't decide, pass on the fun of decision making with a Costelloe + Costelloe Goody Card, or Electronic Gift Voucher you can buy for any amount you like.
Our shop is based in Dublin but purchases from our online store will be delivered to your door. We hve fashion accessories that are colourful bejewelled, sparkly or classical! Our selection of jewellery and accessories include evening bags, necklaces, earrings, bracelets , and feather headpieces.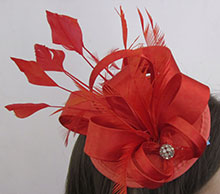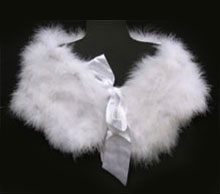 Whether you call an evening bag a purse, pouch, clutch or just a dressy bag… believe me whatever they're called we have all of them! The same goes for wraps, stoles, shawls, pashminas, different name, same purpose.
A Word on Colour
The words gold, diamond, silver, copper, amethyst are used as colour descriptions only... you can be assured that no precious metals or stones were used in the manufacture of our jewellery or bags! The colours you see on your screen are as near as we can get them to the actual items but may vary slightly from one screen to another. Please don't be put off by what we call the colour... one woman's purple is another woman's blue!
Evening Bags
We call them evening bags.... you might call them dressy handbags, purses, pouches or clutches. Invariably we're all talking about something glamourous possibly beaded, bejewelled or even feathery to carry all our essentials, a bag which will complement an outfit for a special occasion. Most of our clutch styles have a cord / clip-on handle to turn them into a shoulder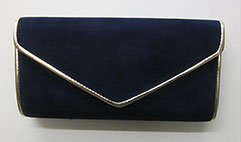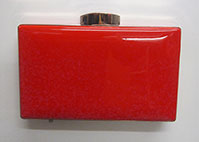 Large Clutch Bags
We have a wide variety of patent clutches and larger bags lots of colours and lots of styles, there is definitely one for any occasion - your dream bag awaits !!
Fascinators and Headpieces
Whether its for a wedding, the races or any special occasion our Fascinators and Headpieces are perfect for making you and your outfit stand out from the crowd. We have a huge selection which will match any outfit.
Shrugs
We have a beautiful range of shrugs, from sheer shrugs in black or ivory to net shrugs in gold or grey or an ostrich feather cape. We have a great range in a wide variety of colours.
Wraps and Pashminas
Sheer for glamour, wool for warmth, silk for luxury and a great range of colour. We have a fantastic selection of wraps and scarves, perfect for the Irish summer or winter.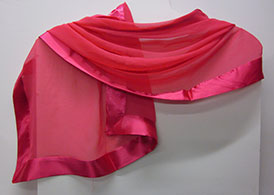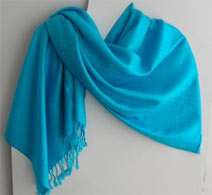 Write a review of Costelloe and Costelloe

More Bags in Ireland
Allure
21 Quaystreet Mall, Sligo
Allure
21 Quaystreet Mall, Sligo
Alyson Gray Ladies Boutique
Unit 16, Superquinn Shopping Centre, Dublin 16
Alyson Gray Ladies Boutique
Unit 16, Superquinn Shopping Centre, Dublin
Angelic Boutique & Bridal
1 Jinglers Court, BT32 3JY
Bennett & Collins
37 High Street, Killyleagh
Berling
28 The Mall, Newry
Bliss
Unit 108, New Street Mall,
Blossom Time
Lyster Square, Portlaoise
Bow & Pearl
13 Ranelagh Village, Ranelagh
Bridal Dress Outlet
87 Lagan Road, Dublin 11
Cathedral Gowns
24 Irish Street, BT30 6BP
Cherubim Occasions
1st Floor of Cherubim Clothing Boutique, Belfast
Costelloe and Costelloe
14a Chatham Street, Dublin 2
County Boutique
57 Oconnell Street, Ennis
Debonair Wedding & Formal Wear
9 - 11 High Street, Portadown
Dietrich
63 High Street, Holywood
Eden Manor Bridal & Formal Hire for Men
Clohass,
Elegant Lady
94 Main Street, BT92 0JD
Encore Boutique
25 Irish Street, BT71 1DB
Gemma Sargent
Studio 1.18, Arts Complex, Edinburgh
Glamourize Bridal
Esmonde Street, Gorey
Mcelhinneys Of Athboy
Main St,
No 8 Fine Jewellers and Bridal Boutique
8 James Street, Cookstown
Perfect Day - The Wedding Specialist
88 William Street, BT66 6JA
Sitara Morgan
10 West Street, BT62 1LY
The Bridal Party
8 Trimgate Street, Navan
The Dress House
16 Aughnagon Road, Mayobridge
The Fashion House
Flat 1, 1-3 Market Street, BT45 6EE
TJs Jems
25 Main Street, Castlewellan
Aine's Boutique & FABU
Main Street, Longford
Alana Interiors
Pinehurst Retail Park, Lurgan
All About Brides
BellCotton, Termonfeckin
Aura Fashion
24 Main St, Ballynahinch
Aurora
Unit 4, Dungannon
Austins Department Store
The Diamond, Derry
Beautiful Bride & Ascot Hats
18 Main Street, BT35 7JG
Bella Marie Fashion Boutique
39-41 Main Street, Gilford
Bernadette Elizabeth
20-22 Bridge Street, Newry
Blush Boutique
166 Lisburn Road, BT9 6AJ
Boles of Boyle
Bridge Street, Boyle
Bonita Shoes & Bags
48 The Square, BT39 9BB
Bridal Sale Shop
6-10 Castlereagh Road, Belfast
Brides at Logans
232 Frocess Road, BT44 9PU
Brown Sugar
The Village Centre, Moria
Burns & Co
17 St Patricks Street, Draperstown
Cahill Brothers Shoes
Hill Street,
Carino
Market House, BT78 1EX
Carmel Grant Handbags
8 Oakley Drive, Waterford City
City Lady Boutique
26 Derrychara Link, BT7 46GB
Couture Boutique
Powerscourt Townhouse, Dublin 2
Desi Quinn Shoes
16 Church Street, BT74 7EJ
Dirty Fabulous
No 21 Wicklow Street,
Divine Boutique
Unit 3, Manor Mills Shopping Centre, Maynooth
Foxrock Fillies
1st Floor, Dublin
Glamour Boutique
79 Main Street, Markethill
Loves Legacy Bridal Wear
Cashel,
Rebecca's
12 Mian Street, Newcastle
Rosewoods Boutique
Main Street,
Sans Souci
6 The Green, Malahide
More Bags in the United Kingdom
More Bags in Ireland
Feature Bags Article
The right bridal accessories can capture the romance and spirit of the occasion making a lasting impression on you and your guests for years to come.
From the traditional to the outright kooky, accessories will help you create your signature look and experience.
Bohemian
Indulge in your inner hippie with carefree accessories.
Think unique with unconventional combinations of cultures and styles from several eras.
Here, elements of nature figure prominently with a flourish of colour and detail in a variety of fabrics, overlays and embroidery.