Okeeffes Marquee Hire
wedding marquees cork wedding markees clare marquees limerick marques kerry wedding marquees for hire ireland wedding marquee specialists cork marquee hire cork
Okeeffes Marquee Hire
Contact
Dan Joe O'Keeffe
Address
Rathmore,
County Kerry,
Ireland
Telephone
064 7751272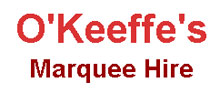 A traditional party marquee makes an ideal venue for any occasion.
Ideal For:
Weddings
Birthdays
Anniversaries
Product Launches
Corporate Occasions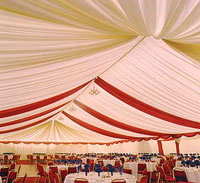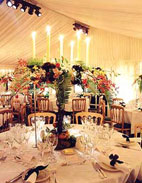 Arrangements can be made For:
Tables
Chairs
Delf Ware
Table Cloths
Catering
Hot Blow Heating etc
Dance Floors



Wedding Videos
Chair Covers & Bows
Fireworks
Photos
Portable Bars
Special Lighting
Stages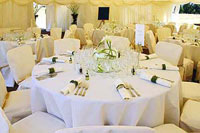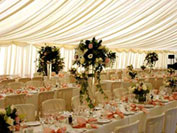 If you require a special location we have some scenic locations in Kerry, Cork, Clare and Limerick with a backdrop of hills and sea, contact us for more information.
Marquees can be supplied with or without floors or linings. Also available Portable VIP toilets - Hotel Wedding Marquees for Pre-Wedding Drinks - Covered Walk Ways with red carpet for Churches & Hotels.
The Ultimate Wedding Dance Floor - The Wedlok dance floor is a must for the discerning Bride. Ensure your marriage gets off on the right foot by having your first dance on this unique pure white surface. Delivered directly to your reception venue. Black and white cheque floor also available. Wedding Chairs are available for hire.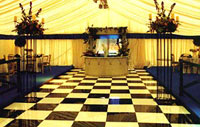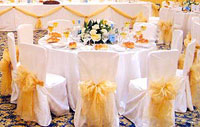 Write a review of Okeeffes Marquee Hire

More Marquees in Ireland
All In One Event Hire
Whitemill Industrial,
All Star Hire
Garryhubbock Screen, Enniscorthy
An-Gem Chair Covers
Northern Ireland
An-Grianan
Co. Louth
AR Marquees ( Ireland )
22 Clarkes Road, Newry
Athenaeum House Hotel
Christendom,
Avon Ri
Blessington Lakeshore,
Brook Hall Weddings
2 Horse Park, Lisburn
Byrne Marquees
Augha, Bagenalstown
Clonabreany House
Clonabreany,
Fota Island Resort
Fota Island,
Hibernian Hotel
Main Street, Mallow
Hodson Bay Hotel
ATHLONE
Horetown House
Irish Marquees Ltd
Clogherbrien, Tralee
Lake House Hotel
Narin, Donegal
Leisure Domes
Currymount, Buttevant
Magnakata
26 Church Road, Downpatrick
Marquee Marvel
Head Office - Ballygaddy Road, Tuam
ODonovan Marquees
Birdhill, Tipperary
Okeeffes Marquee Hire
Rathmore
Party Town Ireland
42 ROCKSTOWN ROAD, CARRICKMORE
The Marquee Company
13 Ryanstown Road, Newry
All Bar None
Atlantic Luxury Restrooms
Mount Mungret, Limerick
Axis Marquees
12 Glyntown Close, Glanmire
Beech Hill Country House
32 Ardmore Road, BT47 3QP
Carnival Marquees
32 Fortlands, Castlebar
Carousel Enterprises
Kincon, Ballina
Classic Marquees
Lydican, Claregalway
Coopers Marquees
Toad Hall, Kells
Eventus
Galway Rd, Galway
Leinster Marquees
Meath, Navan
Louth Meath Marquee Hire
Colvey Hill, Monasterboice
LPM Bohemia
The AGA Buildings, Kent
Magnum Marquee
Renmore, Galway
Marquee Weddings In Ireland
Unit 71 Boyne Business Park, Drogheda
Marquees Direct
3A Unit 12 Ashbourne Business Park, Ashbourne
Marquees Over Ireland
98 Lower Baggot Street, Dublin 2
North East Marquees Ltd
71 Boyne Business Park, Drogheda
Pavilion Marquees
Unit 2 Cottage Hill Commercial Park,
VIP Luxury Loos
VIP Luxury Loos, Glenrowe, Glen
Wedding Marquees Ireland
Glenrowe, Glen
More Marquees in the United Kingdom
More Marquees in Ireland
Feature Marquees Article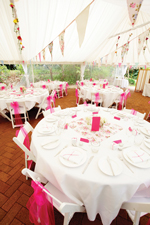 Marquees give your wedding a unique atmosphere. They instantly create an air of expectation, as they are a setting away from everyday life.
They are positioned specially in that area, to mark your wondrous occasion. They look sensational when erected in the right way, by a reputable company. However do it wrong and your wedding will end up looking like the dodgy summer camps of your childhood, where you hid morning, noon and night in your sleeping bag, to escape the drips of rain that are weaving their way ever closer to your forehead. In short - miserable.