Mcelhinneys Of Athboy
Mother of the Bride athboy bridalwear meath groomswear county meath formal hire ireland wedding shoes navan cufflinks louth wedding gowns mullingar formal hire drogheda
Mcelhinneys Of Athboy
Address
Main St,
Athboy,
County Meath,
Ireland
Telephone
+353 (0)46 9432112
Fax
+353 (0)46 9432518
Mobile
+353 (0)87 2587087

McElhinney's is a family run business and offers its customers an extensive range of quality clothing selected from leading designers throughout Europe. The shop offers a range of leading fashion labels for all occasions, both casual and formal.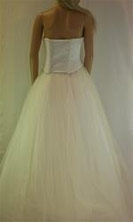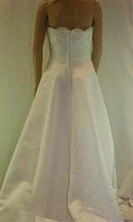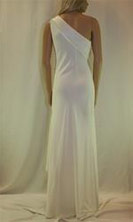 We specialise in outfits for that special day, whether it is for the bride, bridesmaid, mother of the bride, or wedding guest. We also have an extensive range of matching accessories such as hats, shoes and handbags. We cover a broad range of sizes and styles to suit.
As we carry an extensive range of stock, if you do not see the style that you are searching for online, please drop us an email as we may have it in stock.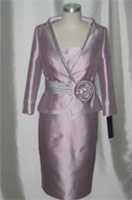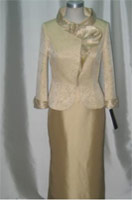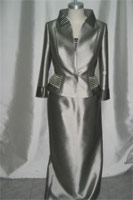 We carry many brands including:
Basler, Marcona, Habella, Godske, Steilmann, Peruzzi, Betty Barclay, Olsen, Via Appia, Elisa Cavaletti, Kapalua, Fred Sabatier, Gold, Personal Choice, LIbra, Kristian Krog, Eastex, Dash, Castle Knitear, Mexx, Esprit, Frandsen, Gardeur, Club of COmfort, Robell, Femme, Tia, John Bentley, Maria Coca, Condici, Estes, Jomhoy, Ellis Bridal, Amanda Wyatt.
Write a review of Mcelhinneys Of Athboy

More Mother Of The Bride in Ireland
7 Stitches Alterations
21 Laurence Street, Drogheda
Alyson Gray Ladies Boutique
Unit 16, Superquinn Shopping Centre, Dublin
Alyson Gray Ladies Boutique
Unit 16, Superquinn Shopping Centre, Dublin 16
Amore Mio Bridal & Fashion
Church Street,
Angelic Boutique & Bridal
1 Jinglers Court, BT32 3JY
Bella Donna Designs
51 Castlekeele, NEWRY
Belle Du Jour Bridal
2a High Street, BT23 5HL
Bennett & Collins
37 High Street, Killyleagh
Berling
28 The Mall, Newry
B'Jewelled Bridal
CARRICKFERGUS
Blossom Time
Lyster Square, Portlaoise
Bridal Dress Outlet
87 Lagan Road, Dublin 11
Burgess Of Athlone
1-7 Church Street, Athlone
Butterflyz And Angelz
54 Park Street, Dundalk
C & D Shoes Ltd
Head Office: 41 Charlemont Street, Dublin
C & M Bridal Wear
Clane Road, Kilcock
Cameo Bridal
First Floor, BT53 6AL
Camille Boutique.com
14 Barnewall Drive, Donabate
Cherubim Occasions
1st Floor of Cherubim Clothing Boutique, Belfast
Classique Formal Dress & Limousine Hire
43 Mill Street, Ballymena
Clean Heels
63 Moody Road, PO14 2BT
Coast
House of Fraser, Belfast
Coco Wear
6B Ballyvalley Road, Mayobridge
Costelloe and Costelloe
14a Chatham Street, Dublin 2
County Boutique
57 Oconnell Street, Ennis
Darling Wear
'The Gables', Tullow
Diamond Occasions
Dietrich
63 High Street, Holywood
Eden Manor Bridal & Formal Hire for Men
Clohass,
Elegant Lady
94 Main Street, BT92 0JD
Encore Boutique
25 Irish Street, BT71 1DB
Eye Catcher Image Consultant
Muckross Church, Killarney
Fabric House
Main Street, Carrick-On-Shannon
Gasp Boutique
9 Upper English Street, BT61 7BH
Gemma Sargent
Studio 1.18, Arts Complex, Edinburgh
Glamourize Bridal
Esmonde Street, Gorey
Great Speech
Great Speech, Galway
Hannons Fashion Shop
30 Main St., Castleisland
Hidden Secret Bridal Boutique
Downshire House, BT32 3SJ
House of Elegance
14 Down Business Centre, Downpatrick
Kokodesigns
Glen Lower,
La Creme Boutique
Ladys Day
49 Glaslough Street,
Love Dance
Carrick on Shannon
Ma Fleur
22 The Diamond, Portstewart
Mad Fine Fashions
76 Market Street, Tandragee
Madame Kay
29 Clanbrassil Street, Dundalk
Maire Forkin
5 Fitzwilliam Place, Dublin 2
Margaret Coyne Design
Ballinakill,
Maria B Bridal Emporium
32 Trimgate Street, Navan
Marian Gale Ltd
8a The Mall, Dublin
Marie Scott Events
5 Royal Oaks, Belfast
Marion Gale
8a The Mall,
Mcelhinneys Of Athboy
Main St,
Midland Bridal
Freagh, Kilcormac
No 8 Fine Jewellers and Bridal Boutique
8 James Street, Cookstown
Orchid Studio The Wedding Specialist
115-117 Bridge Street, BT63 5AA
Our Little Boutique featuring Hats By Jean
1 Main Street, Enniskerry Village
Perfect Day - The Wedding Specialist
88 William Street, BT66 6JA
Studio Unique
15 Plantation Road, BT51 5ET
The Bridal Party
8 Trimgate Street, Navan
The Dress House
16 Aughnagon Road, Mayobridge
The Fashion House
Flat 1, 1-3 Market Street, BT45 6EE
The Suite
26 Drury Street, Dublin 2
TJs Jems
25 Main Street, Castlewellan
Aine's Boutique & FABU
Main Street, Longford
Alana Interiors
Pinehurst Retail Park, Lurgan
Aneva Boutique
Unit 8, Nenagh
Annettes Boutique
Main Street, Abbeyfeale
Aura Fashion
24 Main St, Ballynahinch
Aurora
Unit 4, Dungannon
Austins Department Store
The Diamond, Derry
Be Unique
142 Main Street, Bushmills
Beautiful Bride & Ascot Hats
18 Main Street, BT35 7JG
Bella Marie Fashion Boutique
39-41 Main Street, Gilford
Belleza Bridal
Palmerstown Branch, Dublin 20
Bernadette Elizabeth
20-22 Bridge Street, Newry
Blush Boutique
166 Lisburn Road, BT9 6AJ
Boles of Boyle
Bridge Street, Boyle
Breezzzzz of Newry City
11 John Mitchel Place, BT34 2BP
Brides at Logans
232 Frocess Road, BT44 9PU
Bridgette
Elintila, Stratford On Slaney
Brown Sugar
The Village Centre, Moria
Burns & Co
17 St Patricks Street, Draperstown
Carol Shaw Jewellery
Rathfarnham
Caroline Mitchell Design Studio
Unit 24, Tait Centre, Limerick
Castle Couture Luxury Bridalwear
The Courtyard, Ballymena
Chantelle Fashions
9A The Crescent, Monkstown
Cinderella Bridal
City Lady Boutique
26 Derrychara Link, BT7 46GB
Clerys
18 - 27 Lower OConnell Street, Dublin 1
Coast
5 St Stephens Green,
Coast
House Of Fraser,
Costume
10-11 CASTLE MARKET, DUBLIN 2
Couples
4-10 Railway Road, Coleraine
Couture Boutique
Powerscourt Townhouse, Dublin 2
David Fielden
241 Fulham Road, London
De Stafford Bridal
21 Exchequer Street,
Deja vu Bridal Boutique
31b Main Street, Richhill
Divine Boutique
Unit 3, Manor Mills Shopping Centre, Maynooth
Ela Maria
The Square House,
Erikas Fashion & Bridal
Evita Boutique
23 South Main Street,
Fashion Express Dresses
The Square, Cahir
Fashion Followers
Moate
Foxrock Fillies
1st Floor, Dublin
Green Door Fashions
Realta Shopping Centre, Ballyconnell
Impulse Boutiuqe
54 Dublin Street, Monaghan Town
Jennys Boutique
Main Street,
Joannes Fashion House
Joannes Fashion House, Killaloe, Killaloe
Katriona Bridal
6 - 8 Scarva Street, BT32 3DA
Kodili
13 Main Street, Dublin
Linzi Crawford
27 Street Edinburgh , EDINBURGH
Loves Legacy Bridal Wear
Cashel,
Lynch Fashions
Main Street,
Lynchs Ladies Fashion
Banagher,
Mad Hatter
20 Lower Stephen Street,
Marie McElheron Bridal Design
Abbey House,
Marites Garment Alterations
4 Quay Street, Bangor
Miro Shoes & Accessories
2 Adelphi Mall, Dundalk
Moreland
Unit 8 Abbey Business Park, Dublin 13
Nicola Ross
Main Street, Naas
Rebecca's
12 Mian Street, Newcastle
Rich Rags Boutique
5 O Connell Street,
Rosewoods Boutique
Main Street,
Sans Souci
6 The Green, Malahide
Sarah Rose Boutique
31-33 Bridge Street, BT28 1XZ
Savvy
16 Salthouse Lane, Ennis
Sheena L Bridal
Sheena L Bridal, Swords
The Designer Hat Studio
Inisfree, Cratloe
More Mother Of The Bride in the United Kingdom
More Mother Of The Bride in Ireland
Feature Mother Of The Bride Article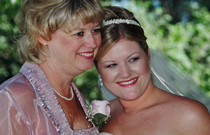 Your child's wedding is a major milestone and it's important to strike the balance between helpful parent and mumzilla.
Provide guidance
Be a support system, while the opinions of both mother-of-the-groom and the mother-of-the-bride are to be respected it's your child's big day and they are the puppet masters.
You may imagine witnessing the bride being given away in an historic venue with 300 guests while she may be dreaming of a simple affair on the beach with immediate family. You can not expected them change their nuptials to suit you.