Brides First Choice
wedding dresses county limerick bridalwear limerick bridal boutique limerick bridal accesories flower girl dresses flowergirl Gowns Limerick
Brides First Choice
Contact
Tanaya Tittoff
Address
Ireland,
Limerick,
Co. Limerick,
Ireland
Mobile
00353 (0) 87 650 8276
Welcome to
Bride's First Choice
, Ireland's first modern salon, specializing in bringing affordable prices and the latest in bridal fashions to amazing service in the comfort of your own home.
We offer immaculate quality and service, which is absolutely unique. Our mobile bridal salon comes to your place and brings an outstanding experience in wedding dress choice. Our objective is to minimize your stress and heavy expenses in finding the dress of your dream.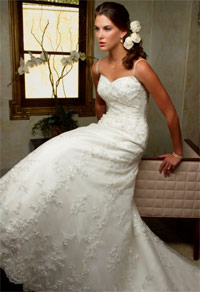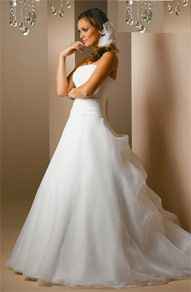 Our salon features an extensive collection of Bridal fashions to match whatever you are looking for on that special day. Sophisticated, classic, elegant, or dramatic gowns for any occasion from a candlelit cathedral to a wedding on the beach.
Our salon carries gowns in all sizes for all occasions for any price range. This includes an extensive assortment of plus size gowns, gowns that can be made temple ready, and Quinceaneras.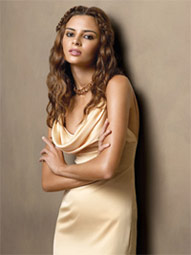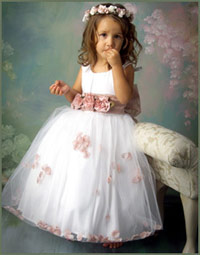 At your appointment a caring consultant will guide you through every step of your shopping experience. We are here to make this day a memorable day for you, and we will do everything to provide you with the best, most comfortable experience possible.
Specialising In
With Bride's First Choice there is no need for you to travel or to worry about anything except making just a single phone call or email and relax! We travel all over the Ireland! Invite your mother,your best friend, anybody whose opinion is valuable to you… Bride's First Choice is coming directly to your house with the best of the latest bridal collections picked up all over the globe! Whatever you're looking for - we have it and bring it to you!!!!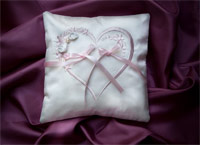 Looking forward to playing a part in your extraordinary experience of becoming a Bride!!!
Write a review of Brides First Choice

More Bridalwear & Dresses in Ireland
7 Stitches Alterations
21 Laurence Street, Drogheda
Alana Bridal Boutique
138 Lower Albertbridge Road, BT5 4DE
Alice Ann Bridal
Main Street, Carrick-On-Shannon
Amore Mio Bridal & Fashion
Church Street,
Angelic Boutique & Bridal
1 Jinglers Court, BT32 3JY
Ards Bridal House
34 Frances Street, BT23 7DN
Beautiful Day Bridal Cottage
9-10 Vale Centre Business Park, BT47 3GE
Beautyfull Bridal
6 The Moorings, Newross
Bella Donna Designs
51 Castlekeele, NEWRY
Belle Du Jour Bridal
2a High Street, BT23 5HL
Bennett & Collins
37 High Street, Killyleagh
B'Jewelled Bridal
CARRICKFERGUS
Bliss
Unit 108, New Street Mall,
Bow & Pearl
13 Ranelagh Village, Ranelagh
Bridal Corner
1 PROSPECT AVE, GLASNEVIN
Bridal Dress Outlet
87 Lagan Road, Dublin 11
Bridal Elegance
7 Elagh Business Park, BT48 8QH
Brides First Choice
Limerick
Bryansford Bridal
19 Bryansford Village, BT33 0PT
Butterflyz And Angelz
54 Park Street, Dundalk
C & D Shoes Ltd
Head Office: 41 Charlemont Street, Dublin
C & M Bridal Wear
Clane Road, Kilcock
Cameo Bridal
First Floor, BT53 6AL
Camille Boutique.com
14 Barnewall Drive, Donabate
Campbells Brides
103 Lisburn Road, Glenavy
Carol Kinloch Beaded Designs
108 Gillygooley Road, BT78 5QA
Cathedral Gowns
24 Irish Street, BT30 6BP
Cherubim Occasions
1st Floor of Cherubim Clothing Boutique, Belfast
Ciara Bridal
First Floor, The Powerscourt Centre,
Ciara Rose Bridal Boutique
Newtown House,
Classique Formal Dress & Limousine Hire
43 Mill Street, Ballymena
Clean Heels
63 Moody Road, PO14 2BT
Coast
House of Fraser, Belfast
Coco Wear
6B Ballyvalley Road, Mayobridge
Courting Angels
17 Kilkeel Road, BT33 0LD
Darling Wear
'The Gables', Tullow
Deborah Rose Bridal
Unit 10, 19 Belfast Road, BT23 6HX
DePaor Designs
Unit E 10B,
Diamond Bridal
5 Maylor Street,
Diamond Occasions
Dietrich
63 High Street, Holywood
Direct Dresses
9 Holy Business Park, BT11 9DS
Direct Dresses
Unit 3 Precision Park, Derry
Dresses by Me
Ballylinan, Athy., Kildare
Eden Bridal Wear
Clohass,
Eden Manor Bridal & Formal Hire for Men
Clohass,
Elite Brides
Unit 2B, Grand Central Canal Road,
Encore Boutique
25 Irish Street, BT71 1DB
Fabric House
Main Street, Carrick-On-Shannon
Fairytale Brides & Occasion
Main Street, Delvin
Finesse Bridal Wear
69 Church Street,
Gemma Sargent
Studio 1.18, Arts Complex, Edinburgh
Glamourize Bridal
Esmonde Street, Gorey
Grahams Menswear
Grahams Menswear14, Enniskillen
Helena Quinlan Bridal
Cahercrin, Craughwell
Hidden Secret Bridal Boutique
Downshire House, BT32 3SJ
House Of Delphine Design
The Spa, Tralee
House of Elegance
14 Down Business Centre, Downpatrick
Intimate Lingerie
College Close, Dublin
Isobel Love Bridal Salon
125 Newforge Road, BT67 0QW
Ivory Bridal
9 - 11 The Diamond, BT55 7EA
Jeutonic Bridal
The Smithlands Centre, Loughboy
Klara Silks
1 Shrewsbury Road,
Klassy Dress Hire & Sales
Main Street, Quin
La Creme Boutique
Ladys Day
49 Glaslough Street,
Little White Dress
Exchange House, Dublin 15
Mad Fine Fashions
76 Market Street, Tandragee
Magic Moments Carlow
Riverview, Carlow
Maire Forkin
5 Fitzwilliam Place, Dublin 2
Margaret Coyne Design
Ballinakill,
Maria B Bridal Emporium
32 Trimgate Street, Navan
Marian Gale Ltd
8a The Mall, Dublin
Marion Gale
8a The Mall,
Mcelhinneys Of Athboy
Main St,
Michael Gleeson Shoes
26 William Street,
Midland Bridal
Freagh, Kilcormac
My Day BridalWear
2B Monaghan Street, BT35 6AA
My Dress Bridal Wear
Chapel Street,
Myrtle Ivory
3 Annes Lane,
Naomi Bridal Ballynahinch
2 Belfast Road, BT24 8DZ
No 8 Fine Jewellers and Bridal Boutique
8 James Street, Cookstown
Ophelia Bridal
24 Laurences Street,
Orchid Studio The Wedding Specialist
115-117 Bridge Street, BT63 5AA
Patrick Casey Bridal
Newcastle House, Ballymahon
Peekaboo Design Studio
18 Lower Liffey Street,
Perfect Day - The Wedding Specialist
88 William Street, BT66 6JA
Perfection Boutique
Unit 9 Twelfth Milestone, Templepatrick
Protocol Bridal
45 John Street, DROGHEDA
Reflections Bridal Studio Lisburn
63 Bridge Street, BT28 1XZ
Ritzys Hairdressing
Ritzys Hairdressing, Tullamore
Roisin Cross Silks
Roisin Cross Silks, Dún Laoghaire
Stunning Style
71 Minerstown Road, Downpatrick
The Bridal Emporium
Main Street,
The Dress House
16 Aughnagon Road, Mayobridge
The Elegant Touch
Teeling Street, Ballina
The Fashion House
Flat 1, 1-3 Market Street, BT45 6EE
The Sew Zone
26 Annamore Terrace, Dublin
The Suite
26 Drury Street, Dublin 2
Visionary Veils
85 Downshire Road, Belfast
Abellé Bridal Boutique
3 Finnegans Way,
Abelle bridal Boutique
3 Finnegans Way, Trim
After Dark @ Chantilly Lace
71-75 Queen Street, BT66 8BW
Aibheil of Adare Bridal
Main Street,
Alexander Bridal
11 Parnell Street, Dublin
Alexanders Bridal
Parnell Street,
Alila Boutique
41 Drury St,
All About Brides
BellCotton, Termonfeckin
All Class Bridal Wear
16 Strand Road, Derry
Aloras Wedding Emporium
Always The Bridesmaid
Always the Bridesmaid, Stepaside
Amarra Bridal
Drogheda Street,
Amaryllis Bridalwear Alton
5 Turk Street, GU34 1AG
Amaryllis Bridalwear Godalming
117 High Street, Godalming
Amber Angels
Main Street, Charleville
Amore Bridal & Menswear Hire
45c Great James Street, Derry
Amore Bridalwear
43 Main Street,
Anabel Rose
6 Lower Merrion Street,
Angel Star Brides
1B Castle Street, BT38 7BE
Anne Gregory Design
The Cottage,
Antonias Bridal House
Main Street, Blessington
Aphrodite Bridal
South Quay,
Ardee Bridal House
John Street, Ardee
Ashford Bridal Studio
The Chester Beatty Business Centre,
Aspirations
Unit 1c Dame Lane, Dublin 2
Austins Department Store
The Diamond, Derry
Azizi Lingerie
1 Kildare Street, BT34 1DQ
B Couture Bridal
Unit 4 Wicklow Vale Emporium,
B Couture
4 Wicklow Vale Emporium,
Balbriggan Bridal
Balbriggan Bridal17 Georges Square,
Barnardos Bridal
8 Upper Georges Street, Dublin
Beautiful Bride & Ascot Hats
18 Main Street, BT35 7JG
Beautiful Brides
The Courtyard Shopping Centre, Newbridge
Beauty with a Difference
McCaul House, Letterkenny
Bella Bleu
1st Floor 46-47 South Mall, Cork
Belladonna Bridal
Centrepoint Liosban,
Belleza Bridal
City Centre Branch, Dublin 2
Belleza Bridal
Palmerstown Branch, Dublin 20
Beloved Bridal
Bray
Berketex Bride
Unit 14a, Upper First Floor,
Biento Madame
115 - 119 Royal Avenue, BT1 1FF
Bliss Bridal Boutique
75 Frances Street, BT23 7DX
Bloomin Sweetz
126 Bloomfield Avenue, Belfast
Blush Boutique
166 Lisburn Road, BT9 6AJ
Blush Bridal Boutique
1b Queens Square, Poulton Le Fylde
Bond Bros
8 willowfield park, dublin 14
Bonzie
28A Spring Garden Alley, Waterford City
Bramble Brides
Bramble Cottage, Cookstown
Breezzzzz of Newry City
11 John Mitchel Place, BT34 2BP
Bridal Designs
25 Aungier Street,
More Bridalwear & Dresses in the United Kingdom
More Bridalwear & Dresses in Ireland
Feature Bridalwear & Dresses Article
One year after Barbie and Ken announced their reconciliation, Barbie celebrates the love of another iconic couple with the introduction of the William and Catherine Royal Wedding Giftset.
Available in April timed to their one year wedding anniversary, the gift set features the two wearing outfits inspired by their regal wedding day attire.
Barbie and Ken have had an on-off romantic relationship. A news release from Mattel in February 2004 announced that they had decided to split up, but in February 2006 they were hoping to rekindle their relationship after Ken had a makeover. They finally got back together last Valentine's Day with Barbie changing her facebook status to 'In a Relationship'.